A Review of the Traeger Wood Fired Grill
This post may contain affiliate links. That means if you click and buy, we may receive a small commission (at zero cost to you). Please see our full disclosure policy for details.
A review of the Traeger wood-fired grill. Looking for a great gift for Dad? This may be the one.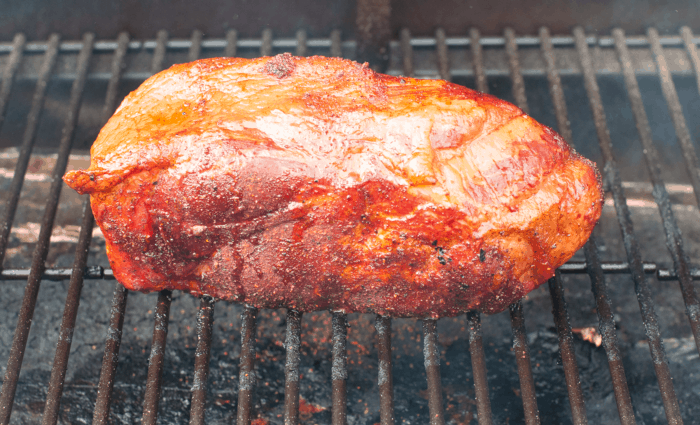 Please note, this is NOT a sponsored post but does contain affiliate links as disclosed above.

When the wife + kids are away, the husband will play.  So true!  The kids and I recently took a week and visited some family in the Bitterroot in Western Montana.  My husband's project was to organize the garage while we were gone. Which led him to Costco to buy some lighting.  He just happened to walk by the Traeger display and find a "smoking" deal.
I will give him credit though.  He did his research online + price checked other places in town.  It was a good promotion.  We've used a propane grill for a long time, but we've been wanting to buy a grill that would add a little more flavor.  He was able to sell our gas grill, which sweetened the deal.
Which Model
TFS60LZAC Select Elite Pellet Grill
My husband chose this model for its digital controller, increased pellet hopper capacity, storage cart and good looks.  It is an investment even at the sale price.
A Few Other Choices
Traeger TFB29PLB Grills Bronson 20 Wood Pellet Grill
Honest Opinion
We really LOVE our new grill.  The flavor of the hardwood pellets is amazing.  It does take more planning though considering most meats need to smoke + cook for several hours.  But the flavor is worth it!  It's the best home-cooked barbecue I've had (aside from my Dad's famous chicken AKA chicken of the gods, his bbq ribs, or pork loin, etc.).
Starting the grill is super easy.  Plus there is very little clean up which is awesome.  You can set it and forget it.  Unless you are using a recipe with a mop spray every hour (which is also very worth it in terms of flavor).
How It Works
The Traeger is a wood-fired grill.  Meaning it uses hardwood pellets for fuel.  You plug in the grill to an electrical outlet.  Then use the digital controller to set the grill to smoke or a specific temperature.
The auger in the pellet hopper pulls pellets into the fire pot.  They contact the hot rod and ignite.  We filled the hopper and smoked/cooked for 8+ hours in one day —  and didn't have to refill the hopper once.
Hard Wood Pellets
Let's talk a little bit more about the wood pellets. They are 100% all natural food-grade fuel.  Flavors available include hickory, apple, pecan, cherry, maple, oak, alder, mesquite, gourmet and more.
You can shop for them locally, on Amazon, or check out the Traeger Grills website.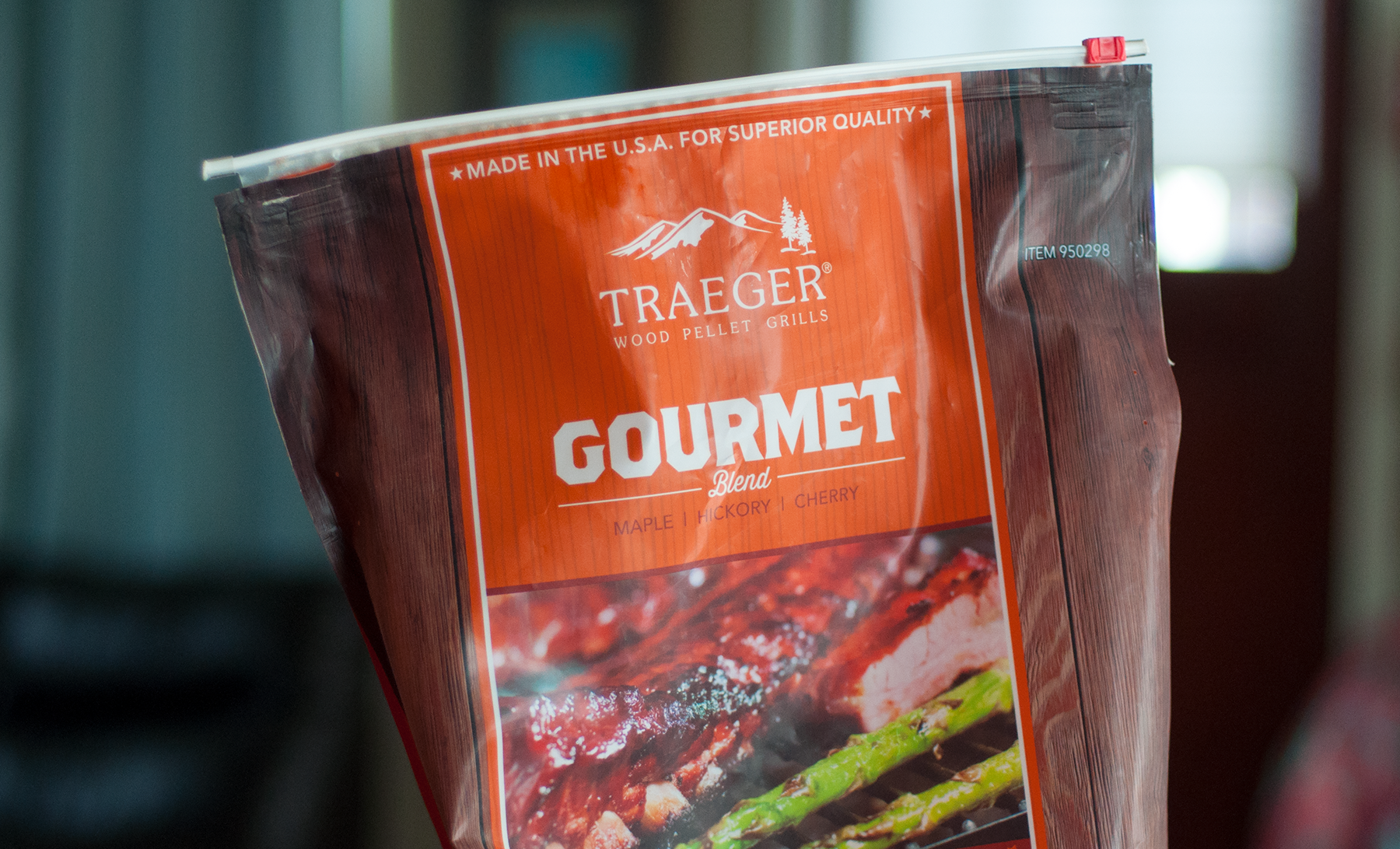 Accessories
I love how many accessories are available for this grill.  It's going to make my birthday, Christmas and Father's Day shopping much easier!  Here are some accessories we have our eyes on:
Traeger barbecue sauces, rubs, chicken hanger, and more.
Recipes
We've tried many of the Traeger recipes using the Traeger Everyday cookbook we received with the purchase.  After registering our product online we also received 2 digital cookbooks which I'll be digging in to shortly.
Pictured below is a pork roast.  We used this roast for 2 meals – pulled pork sandwiches and bbq pulled pork over baked potatoes.  The applewood pellets and apple juice spray made it so delicious and juicy.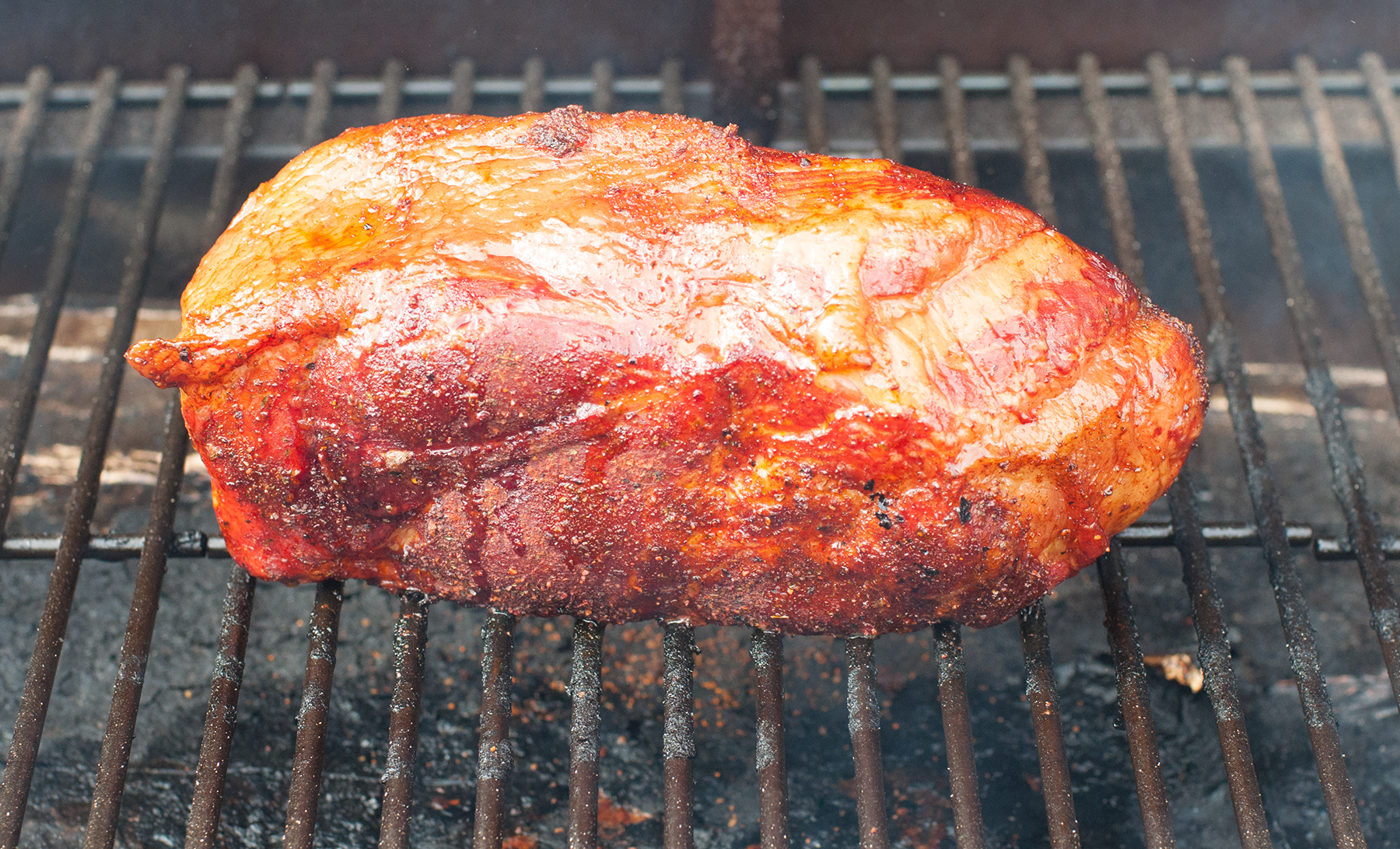 We've also tried the beginner's brisket, baked beans, cornbread and flank steak.  My mouth is watering just writing this! 🙂
I hope you've enjoyed this review and found it helpful.
Other great side recipes for grilling:
Save