Adorable Fall Mugs $25 and Under
This post may contain affiliate links. That means if you click and buy, we may receive a small commission (at zero cost to you). Please see our full disclosure policy for details.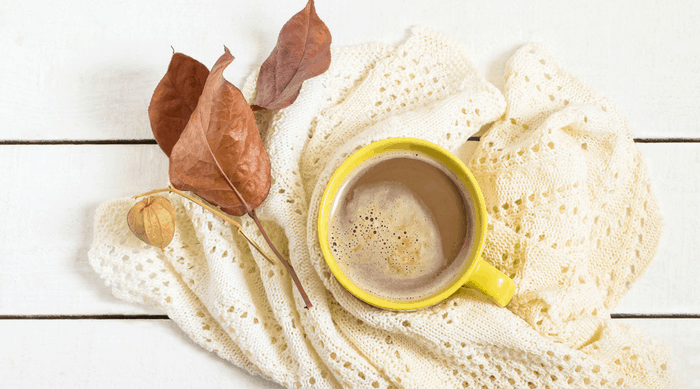 Fall is approaching fast, are you ready? I know we are. It's been a long summer with the worst fire season we've seen in Montana in a very long time. Over 1 million acres have burned over the past few months. But now we're starting to get some rain and snow in some areas. So the end of the season is in sight. What a relief.
It's time to bring out the pumpkin spice, cozy sweaters, and curl up with an adorable fall mug filled with coffee, cider, or hot cocoa. I've collected some adorable fall mugs you'll love, they would make great gifts or keep them all to yourself. I'vSave
SWEATER WEATHER
Sweater weather mug – have you seen the SNL skit about sweater weather? Hilarious. This mug reminds me of that clip. You'll never say sweater weather the same promise.
MORNIN' PUMPKIN
Morning pumpkin mug – this would make a really cute gift. Load with a pumpkin latte and surprise your significant other on a special morning or just because.
EAT, DRINK & BE COZY
Eat, drink & be cozy mug – everything we love about fall. Pumpkin spice everything, delicious fall soups, and stews & being cozy and comfortable. Love it.
HELLO FALL
Hello fall mug – a simple but fun mug to celebrate fall. This would be a great addition to a fall gift basket with coffee grounds and fall goodies. You could add candles with fall aromas, pumpkin cookies with brown sugar frosting, lip balm, pumpkin spice bath bombs.
GRATEFUL, THANKFUL & BLESSED
Grateful mug – I don't know about you, but our summers are so busy and fly by. Fall is a time to slow down, get back into a routine, and reflect on how blessed we are. It's a great time to remind ourselves to be thankful & grateful.
Do you have a favorite fall mug? What about favorite fall activities? Let us know in the comments below. I'vSave