36+ Brilliant Christmas Gifts for Bakers
This post may contain affiliate links. That means if you click and buy, we may receive a small commission (at zero cost to you). Please see our full disclosure policy for details.
Are you looking for Christmas gifts for the bakers in your life? Here is a collection of the best & useful gift ideas for all types of baking enthusiasts.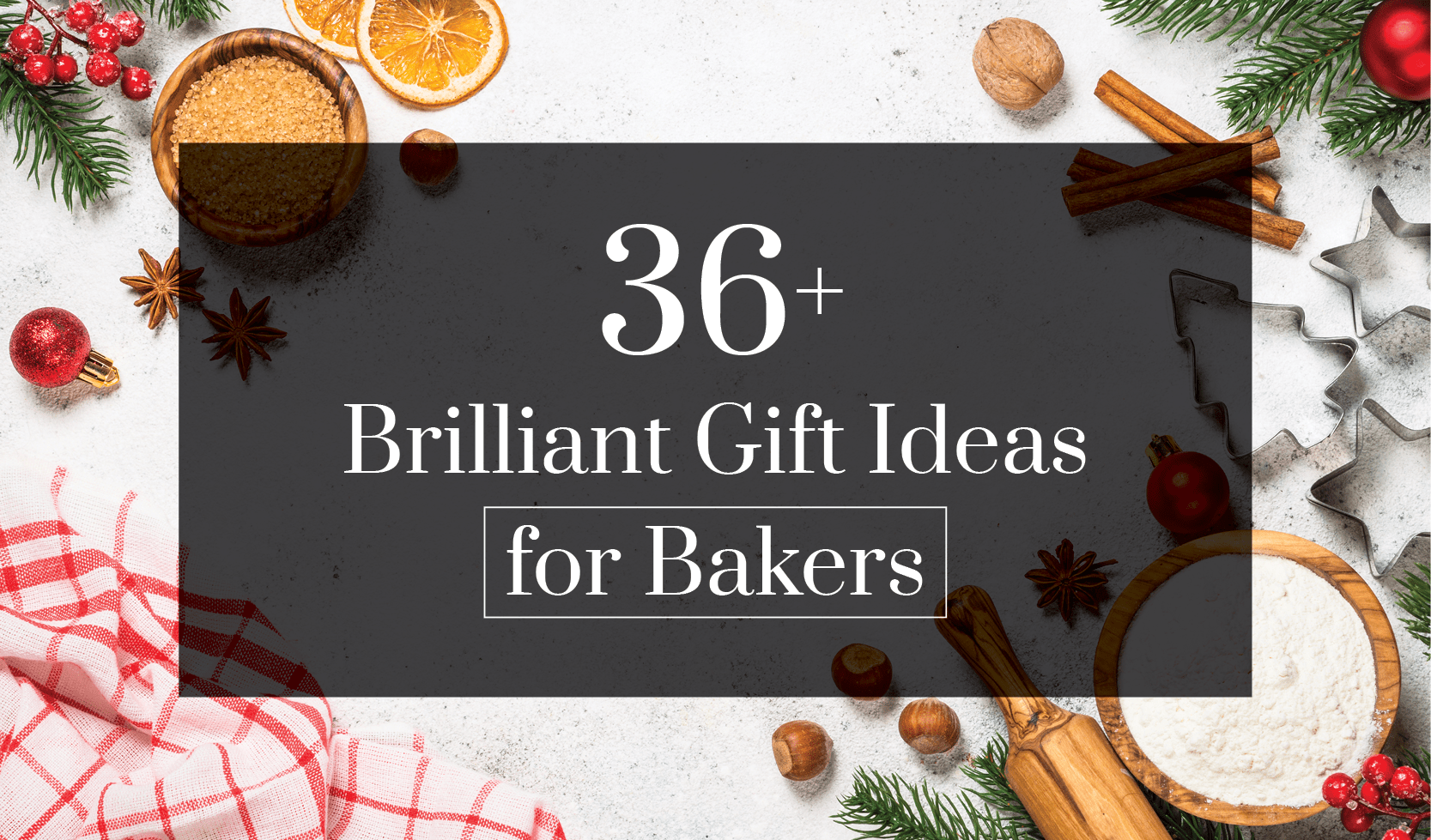 Holiday Gift Ideas for Baking Lovers
The best gifts you can give are thoughtful ones. When you consider your loved one's passions, interests, and hobbies, you are sure to find a gift they will love and actually use.
If you have bakers on your list (maybe your wife, teens, or kids)—here are some fun product ideas for gifts, stocking stuffers, and gift baskets.
Navigate to:

Pie Bakers
We handpicked this collection of unique gifts for pie bakers. From essential equipment to decorative pastry tools, they will surely be excited to use them.

Bread Bakers
Bread baking is an art within itself and requires so many gadgets and tools. The gift ideas are endless & we had a hard time narrowing it down, but here are some super useful ideas.

Cake Bakers
We love to bake cakes, so naturally, we had a hard time containing ourselves with these choices. You can get so creative with cakes and icing. Here are some cool ideas for cake makers.

Cookie Bakers
Here's your place to find holiday gifts for those who love to bake and decorate cookies. From intricate cookie design tools to drop cookies, you are sure to find the perfect gift idea. We swear by the cookie scoops!

Teens & Kids
Most teens and kids love to help in the kitchen. These gifts will help improve their baking skills and provide fun activities for them while we all spend more time at home these days.

Bakers Who Have Everything
What do you get for the bakers that have everything? We say – beautiful holiday serving ware for their kitchen. We can never get enough.
Bonus Gifts
As promised, we've included over 36 gift ideas. Here are a few bonus ideas we love!
Final Thoughts
We hope you found some fun gift ideas for your wife, husband, kids, or anyone on your list that loves to bake.
Let us know your favorite gift ideas in the comments below. Happy holidays!
Pin for later:
More gift ideas perfect for holiday giving:
The Best Christmas Gifts for Bakers