Learn how to make lefse, a traditional Norwegian flatbread. Made with potatoes, grilled and served with butter and sugar.  Learn how to make lefse with 2 different recipes – traditional and instant along with a list of needed supplies.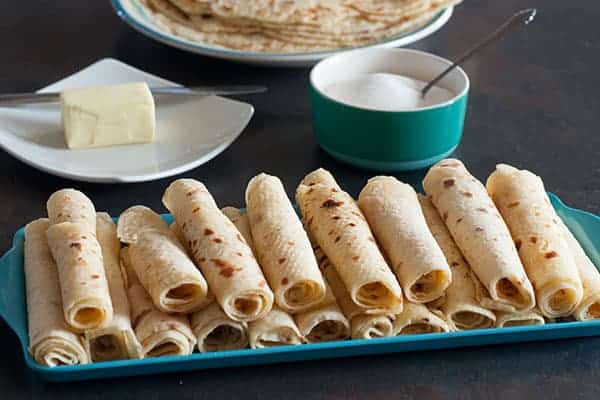 Welcome! This post is the heart of why I wanted to start this blog. To share family recipes and traditions. Norwegian baking is a tradition in our family.  And lefse is a must-have at our holiday table. At the very least Thanksgiving and Christmas. Typically paired with homemade buns.
I've included two different lefse recipes in this post.
I'm showing the instant version of making the dough. The process for rolling and grilling the lefse is the same for both the traditional and instant recipes.
Supplies
Here are the supplies you need to make lefse.
You can find a lefse starter kit from Bethany Housewares which is pretty awesome to have all the supplies bundled together and a great gift idea.
Grocery List (Instant Recipe)
Recipe Instructions & Tips (Instant Recipe)
You'll want to set aside an afternoon or evening to make lefse. We normally get together with other family members for a "lefse party." And sometimes we'll make both the traditional and instant versions.
In a large bowl, add the potato flakes, salt, sugar, 7up, water, evaporated milk and oil.  Make sure the 7up, water, and evaporated milk are cold.
Mix well.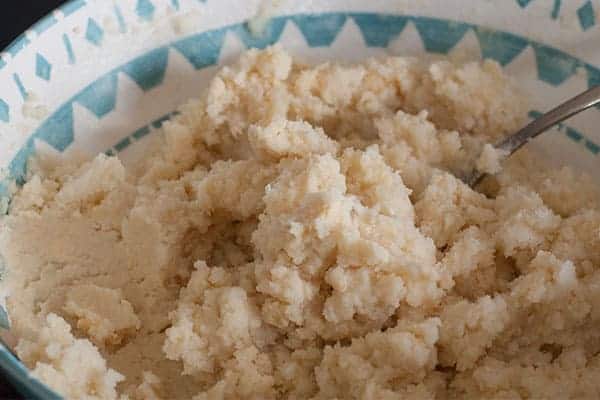 Add 2 cups of flour.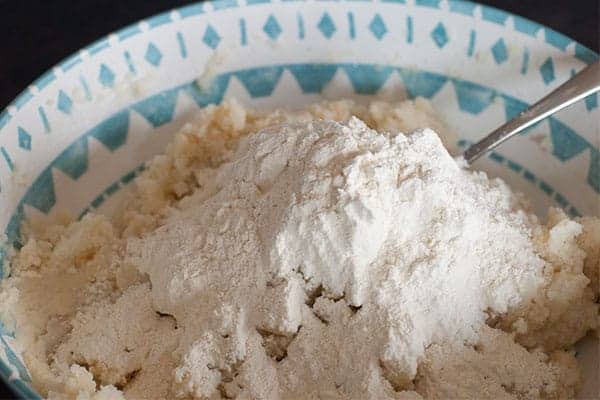 Mix and knead.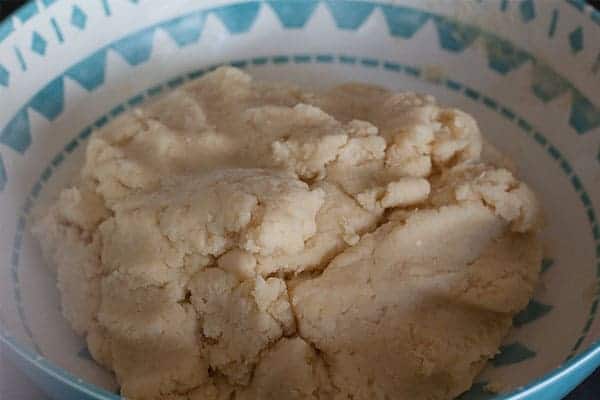 Rolling & Grilling Tips (Traditional & Instant Recipe)
Roll the dough into balls and chill in the refrigerator.
Preheat the lefse griddle to 350 degrees. (May depend on your grill.) Pull only one ball of dough from the refrigerator at a time.
Make sure the surface of the pastry board is well-floured.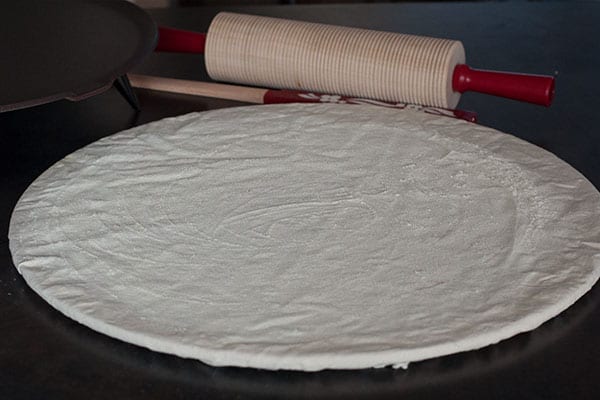 Then form your dough as pictured.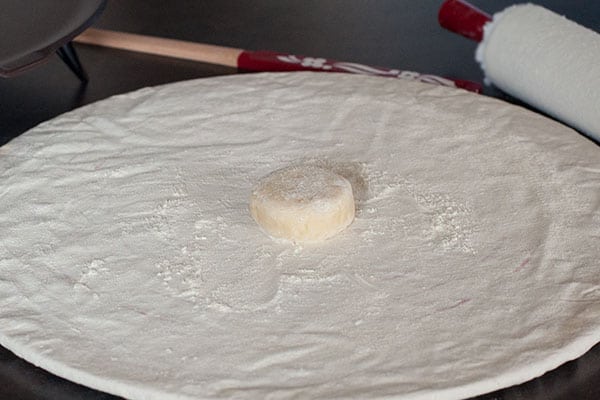 On a floured pastry board, roll the dough to about 12 inches in diameter. (The more you roll, the greater chance you'll have a sticky spot on your pastry board. Make sure to flour the spot well and you may need to pick up the dough as you roll and re-flour.)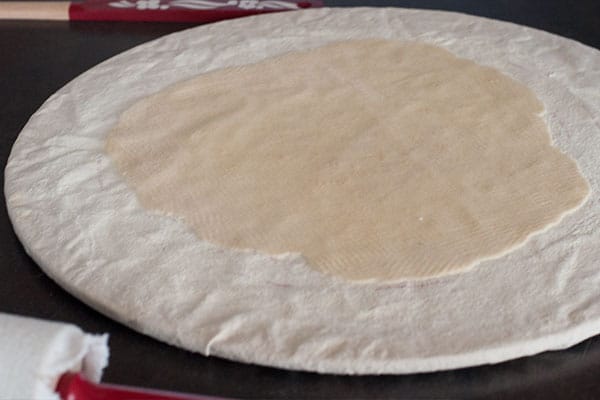 Using the lefse stick, carefully pick up the rolled lefse dough as shown.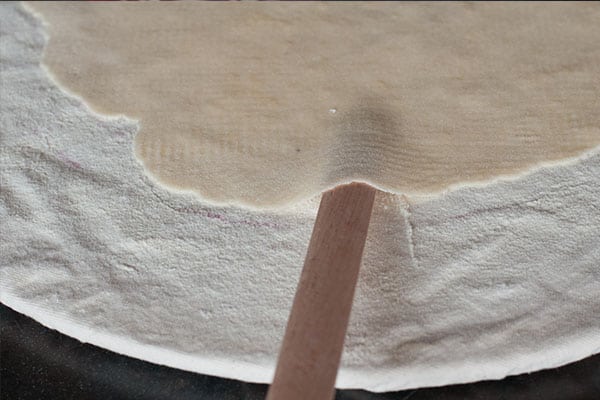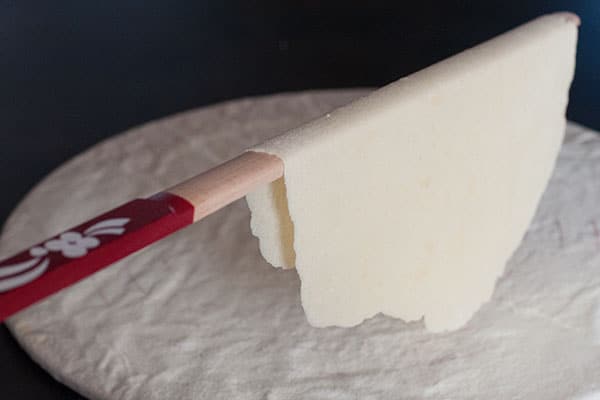 Carefully place the lefse on the grill and slowly turn the stick to unravel the other half.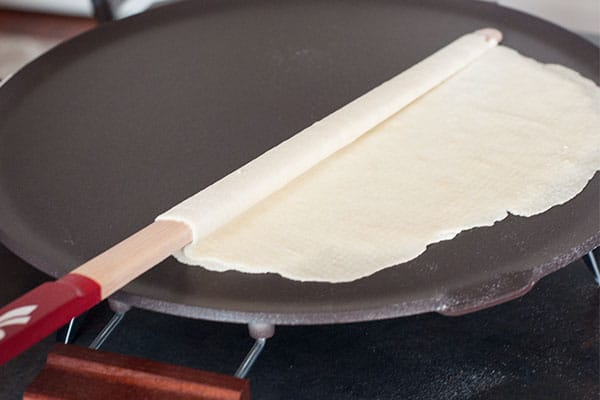 Grill on one side for a few minutes.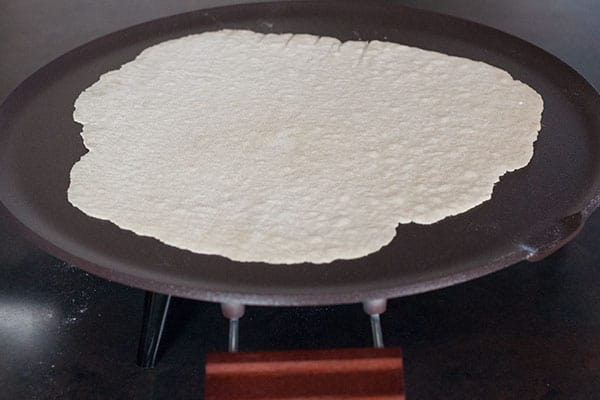 The dough will start to bubble.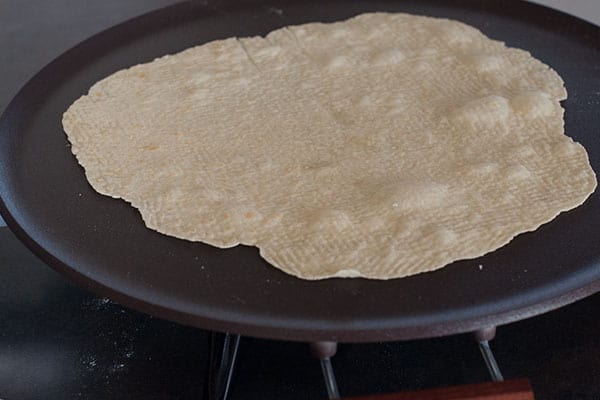 Flip and cook the other side for a few minutes.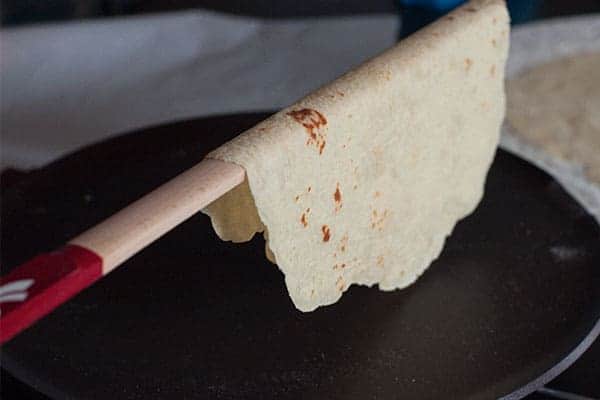 Repeat until you have a beautiful stack of lefse like this: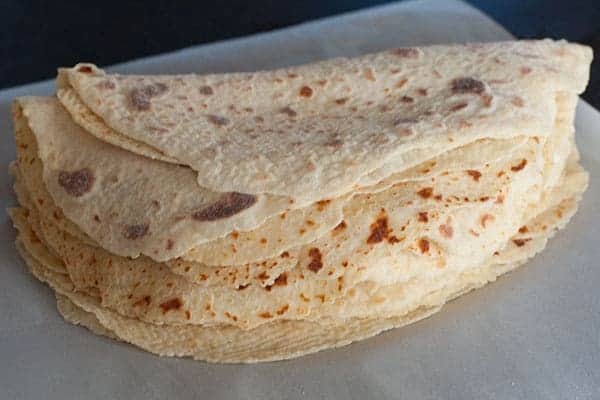 Slice the rounds in half prior to serving. Spread with butter and sugar.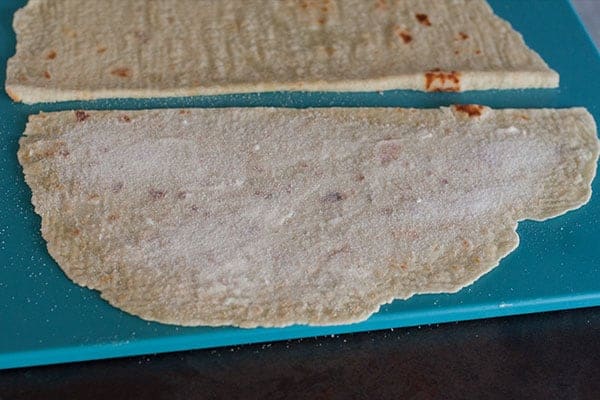 Roll-up and enjoy! 🙂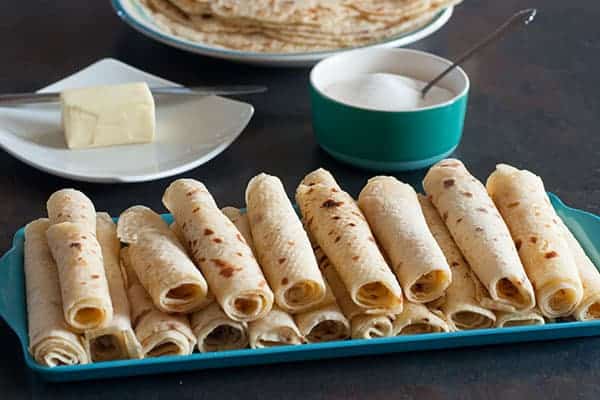 Save
Please stop by and say hi in the comments.  Have you made lefse?  Lefse pros, what tips do you have that I didn't mention?
Print
Print
You'll also enjoy