How to Fill a Piping Bag Without the Mess ♡ This is by far the easiest way to fill a decorating bag—using plastic wrap. Fill (and refill) without the mess!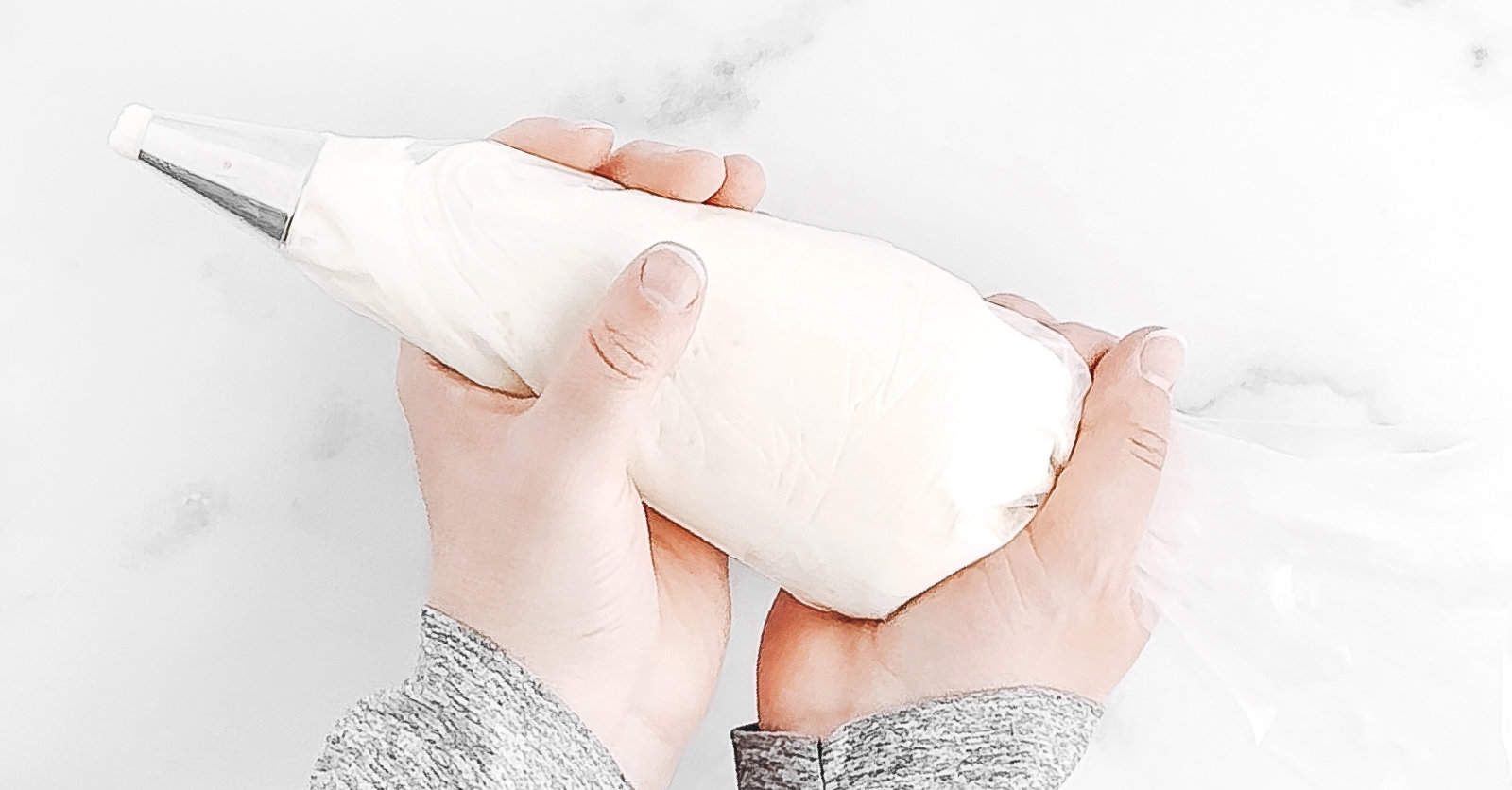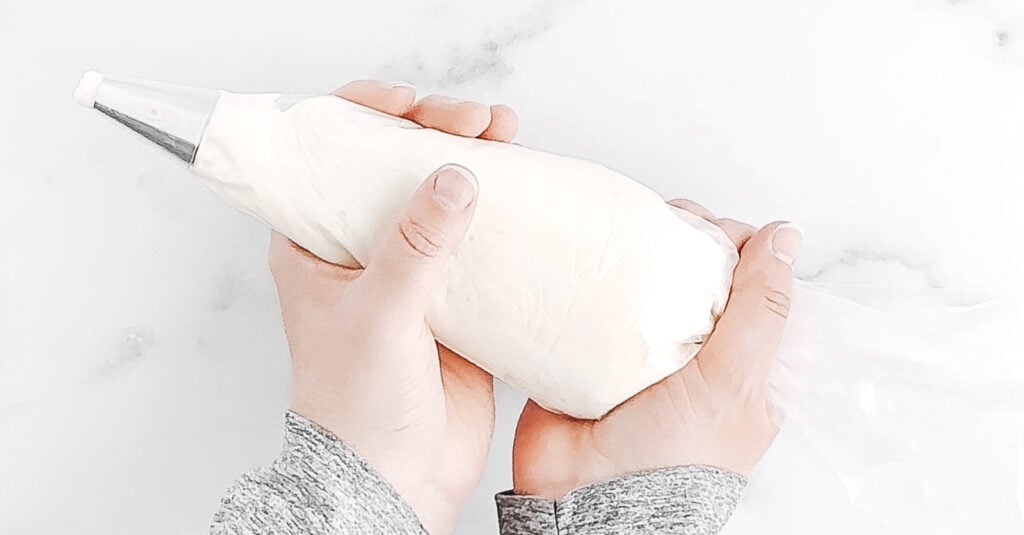 If you are looking for a way to fill your piping bag without the mess and frustration, you've come to the right place. We have a simple trick that will make this task so much easier.
With this one tweak—using plastic wrap—you can keep things clean and enjoy a hassle-free experience when working with your piping bag. Whether you're a pro or a beginner, this solution will simplify baking and help you achieve great results.
Get ready to say hello to mess-free piping!
How to Fill a Piping Bag Using Plastic Wrap
Follow these simple steps for a no-mess way to fill an icing bag.
Step 1 | Prepare a sheet of plastic wrap
Tear off a sheet of plastic wrap a few inches longer than the length of your decorator's bag.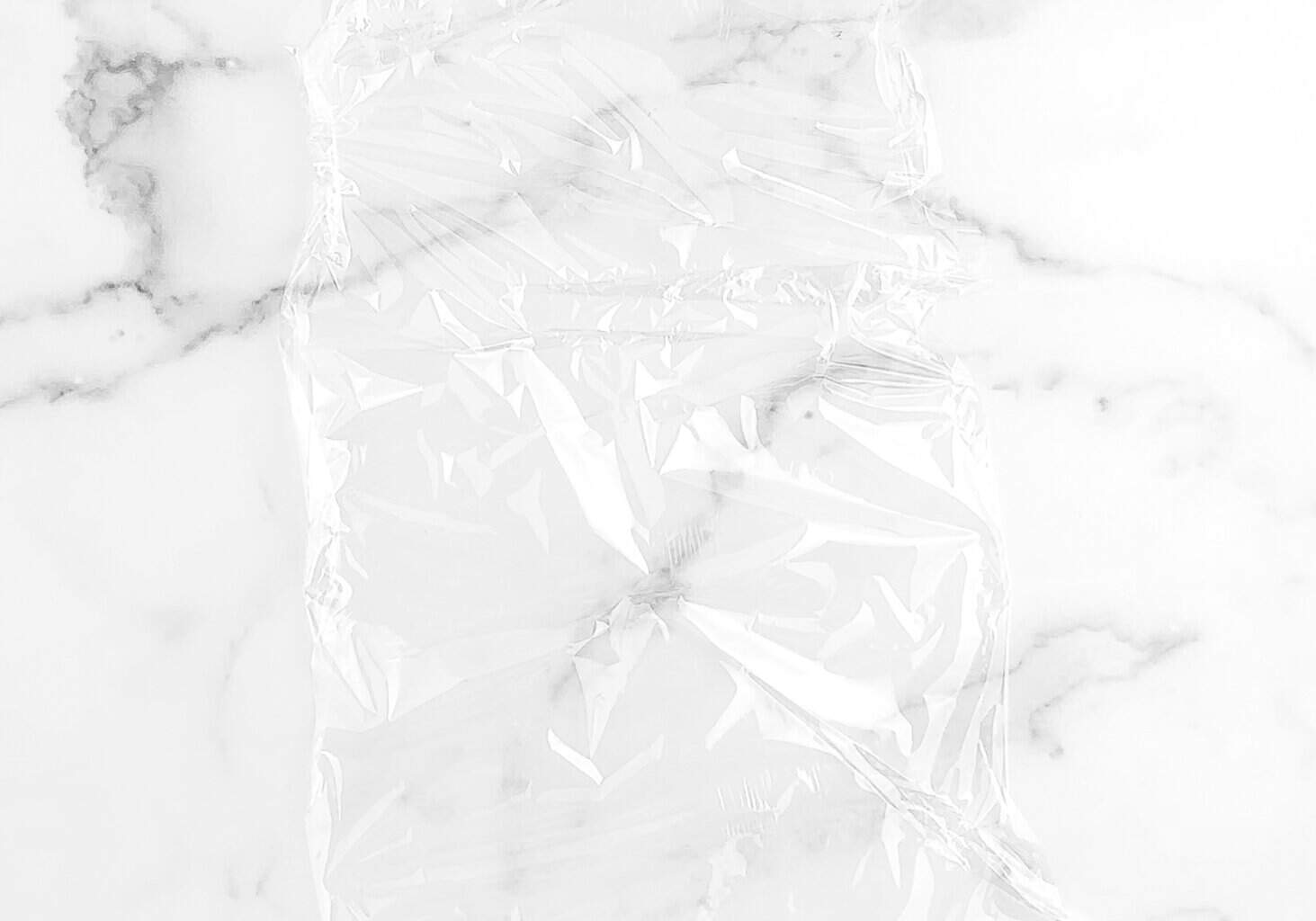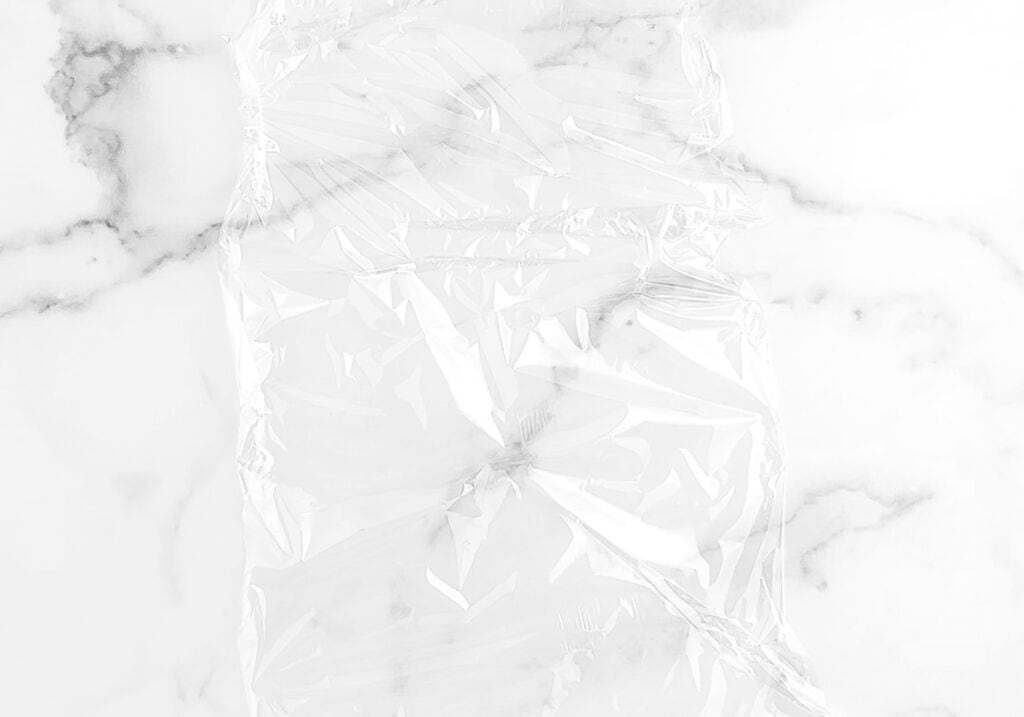 Step 2 | Top with frosting
Spoon frosting onto plastic wrap, leaving room on each side to wrap the frosting lengthwise.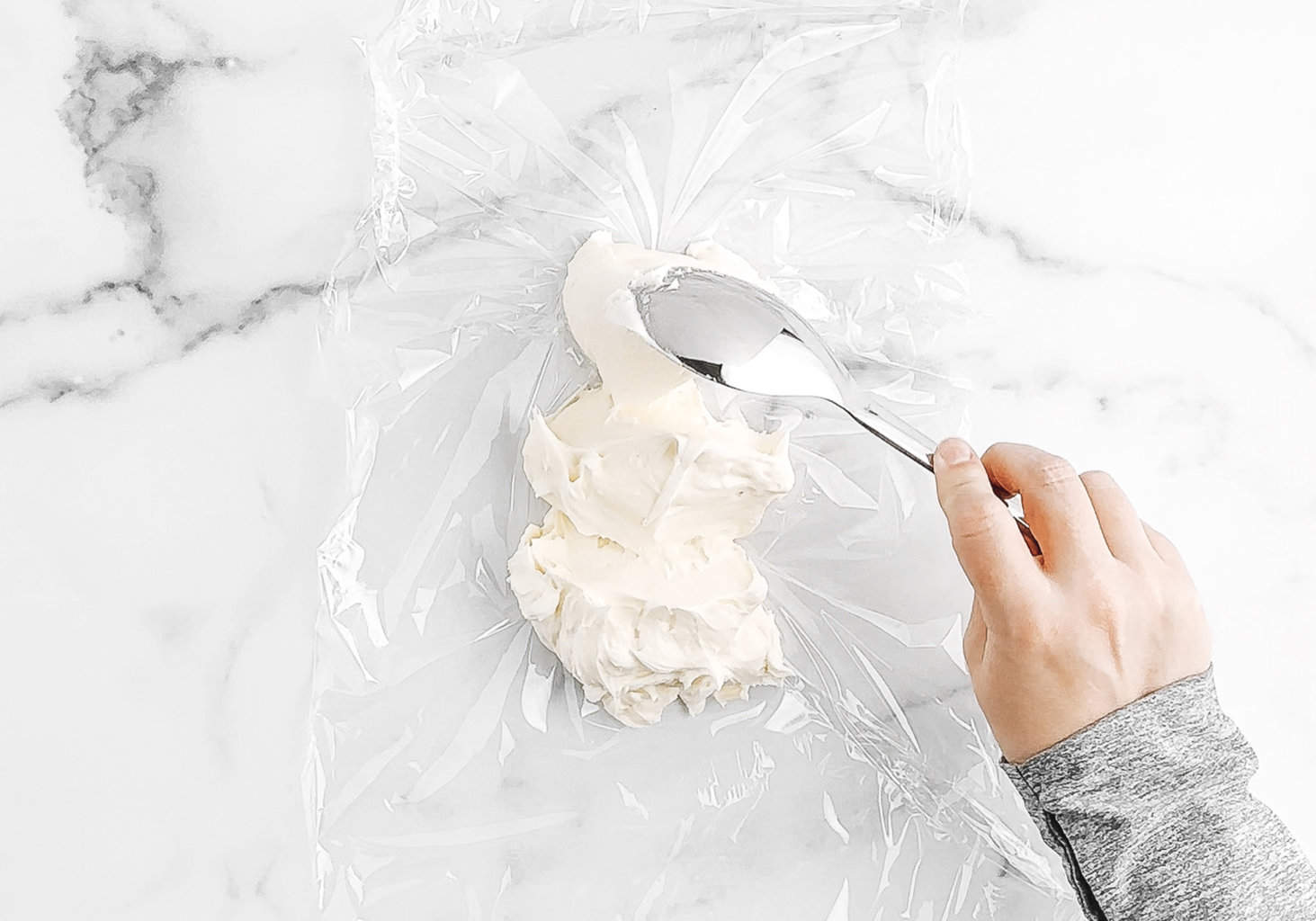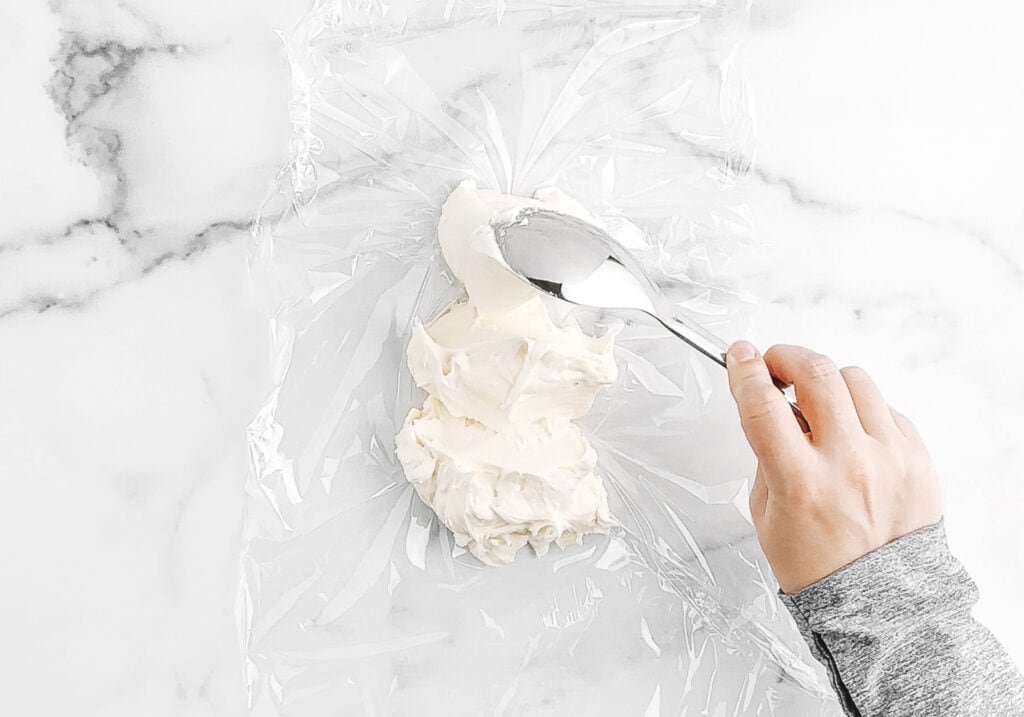 Step 3 | Fold sides of plastic wrap
Fold in each side of the plastic wrap to completely cover the frosting. The edges of the saran wrap should overlap.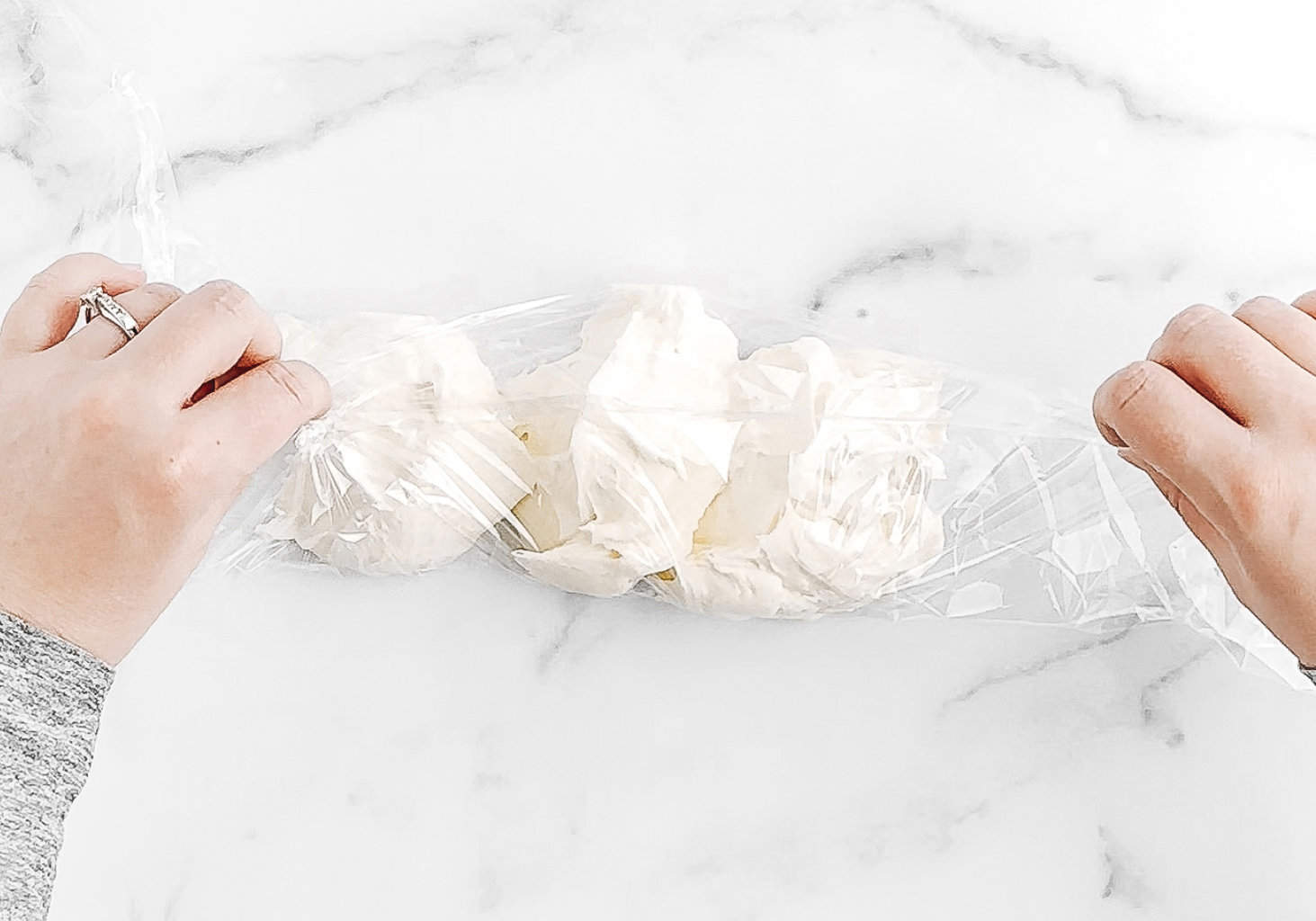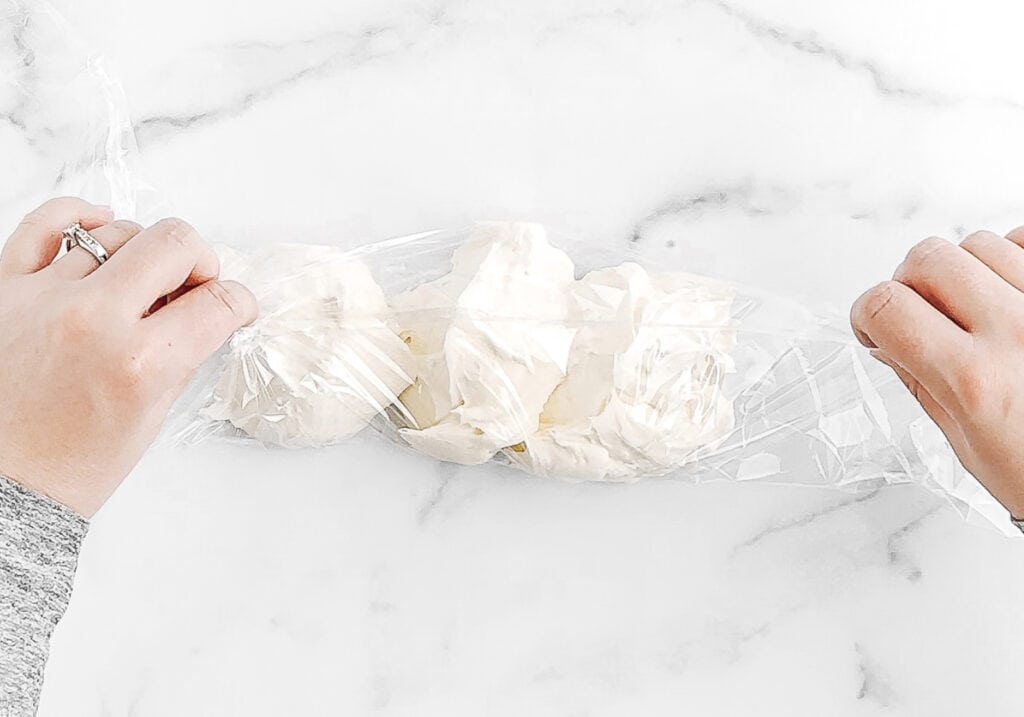 Step 4 | Twist plastic wrap to seal in frosting
Take each side of the plastic wrap with both hands. Pick them off the counter and spin like a jump rope, twisting the ends sealing the 'bag.'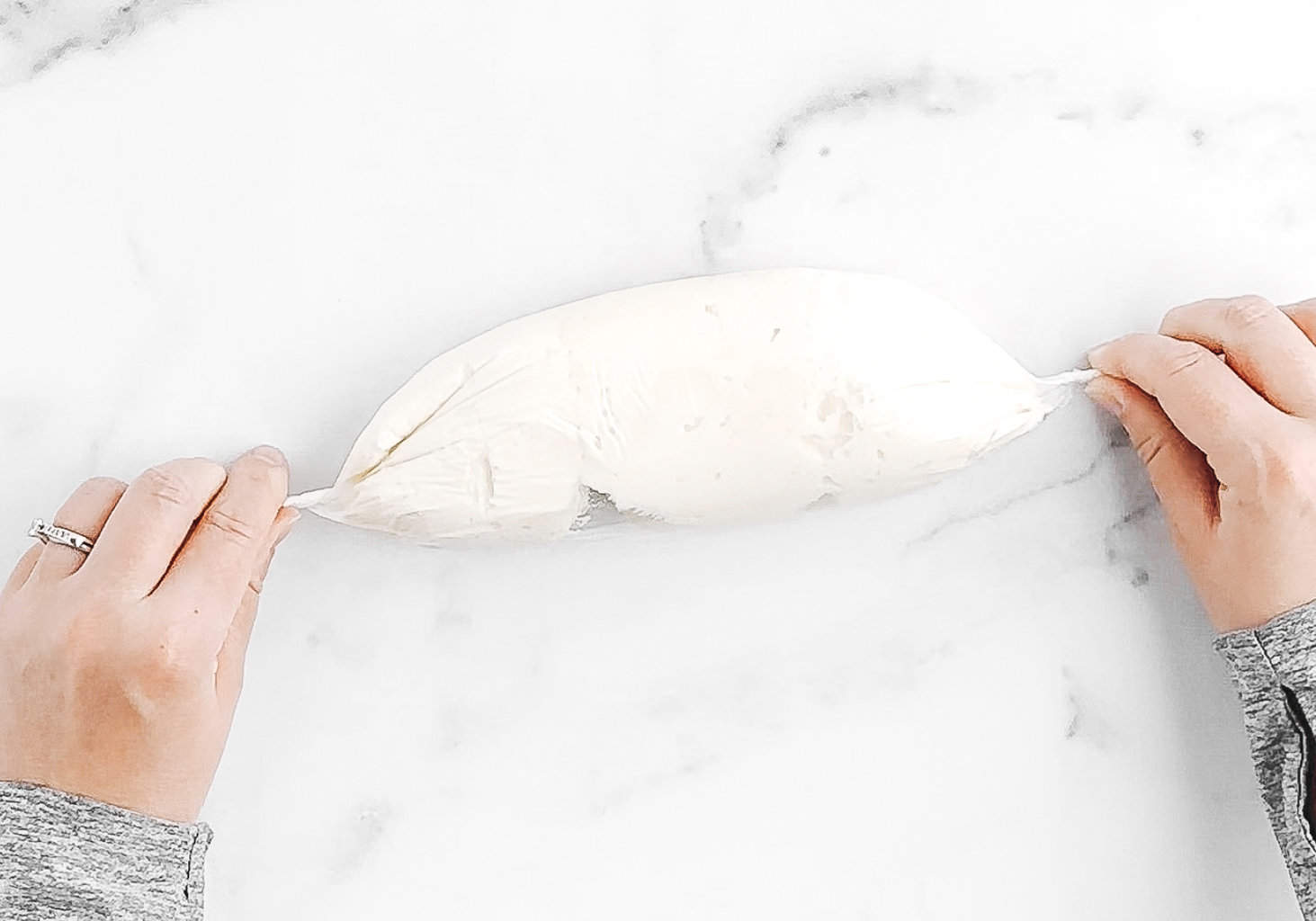 Step 5 | Cut one end open
Using kitchen scissors, cut one end of the plastic wrap bag open.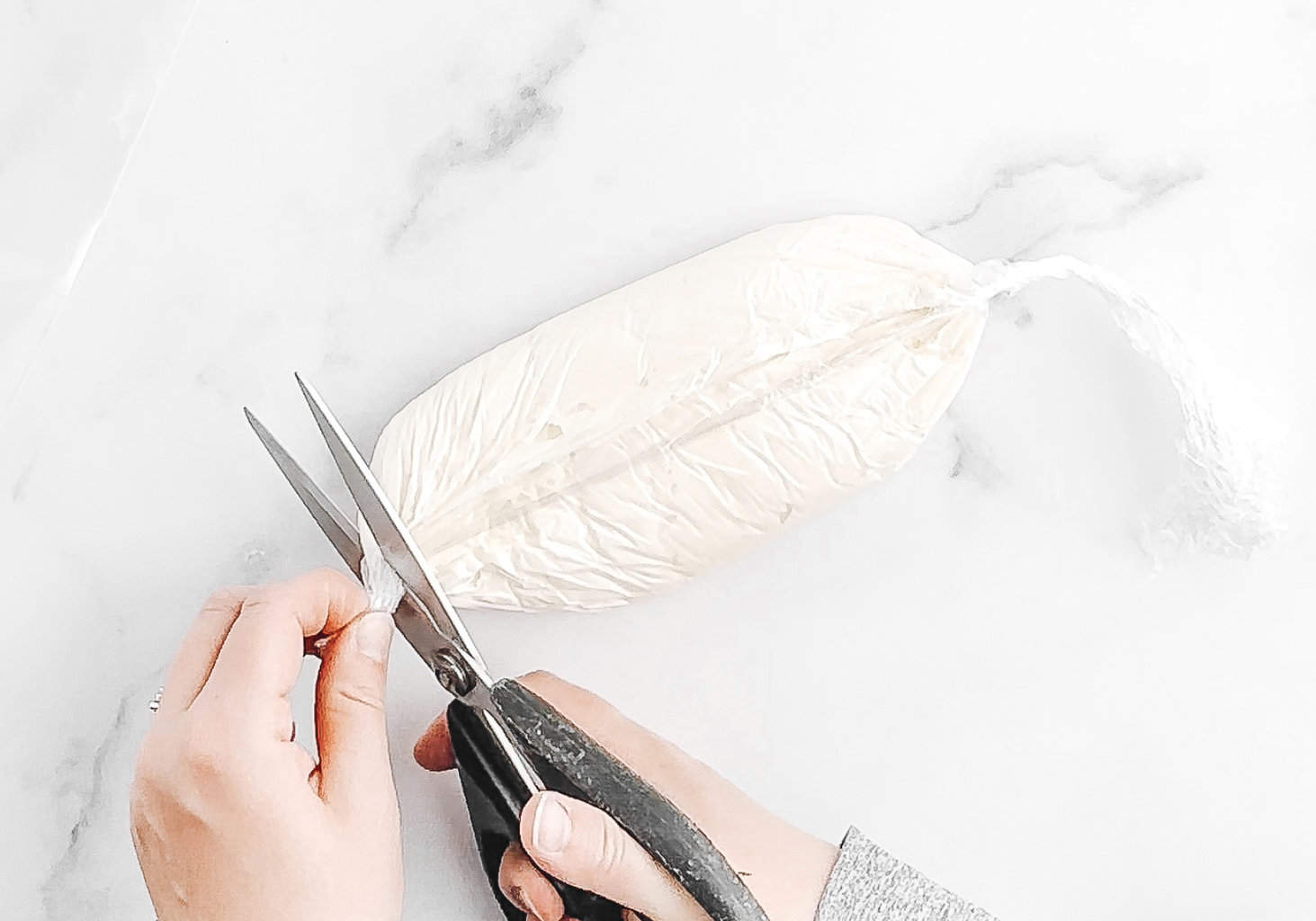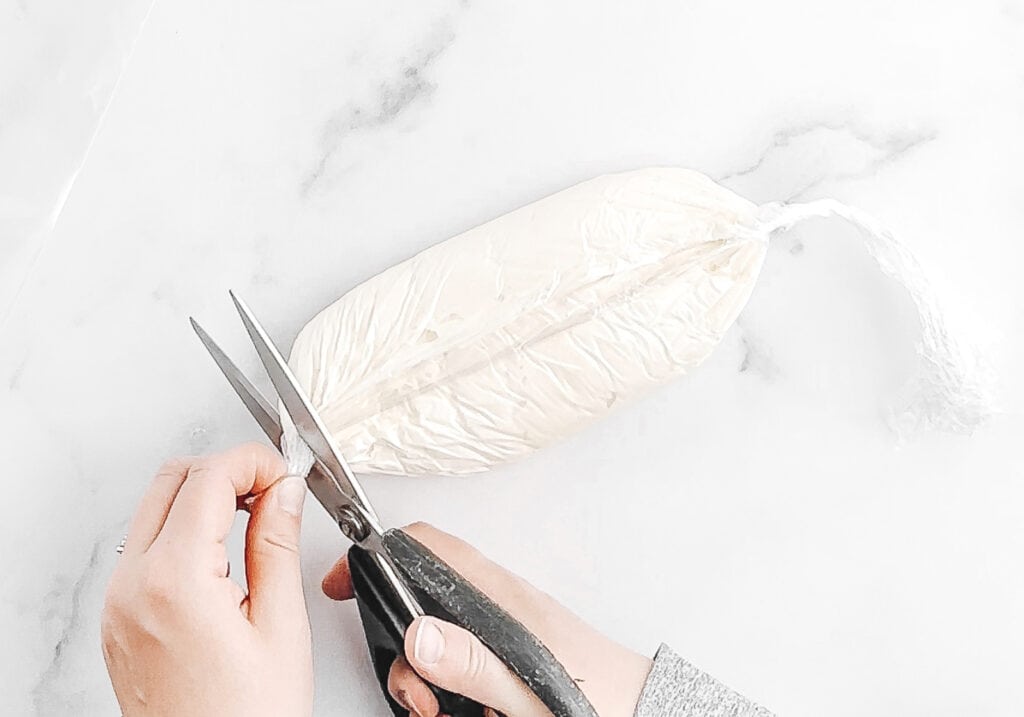 Step 6 | Slide frosting into a piping bag
Prepare your piping bag with any decorating tip. Then, add your plastic-wrapped frosting to the icing bag.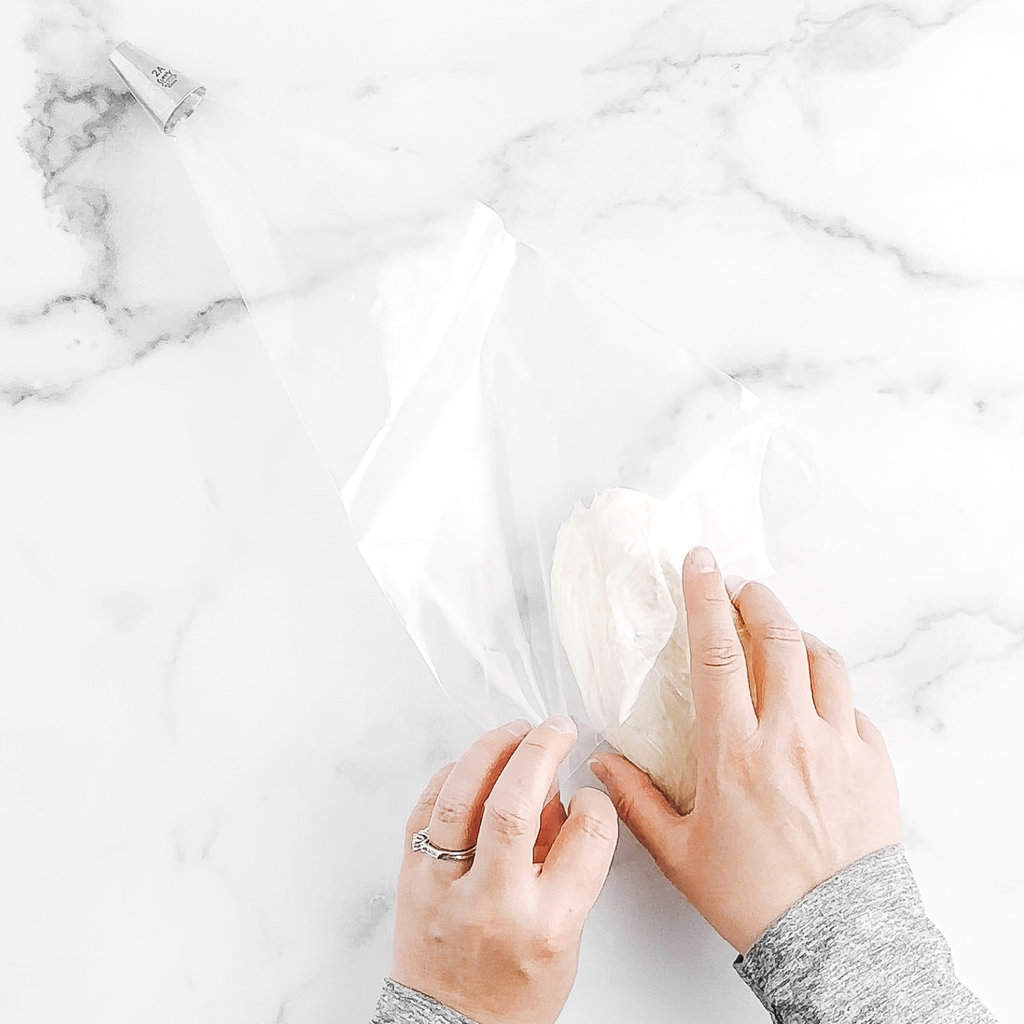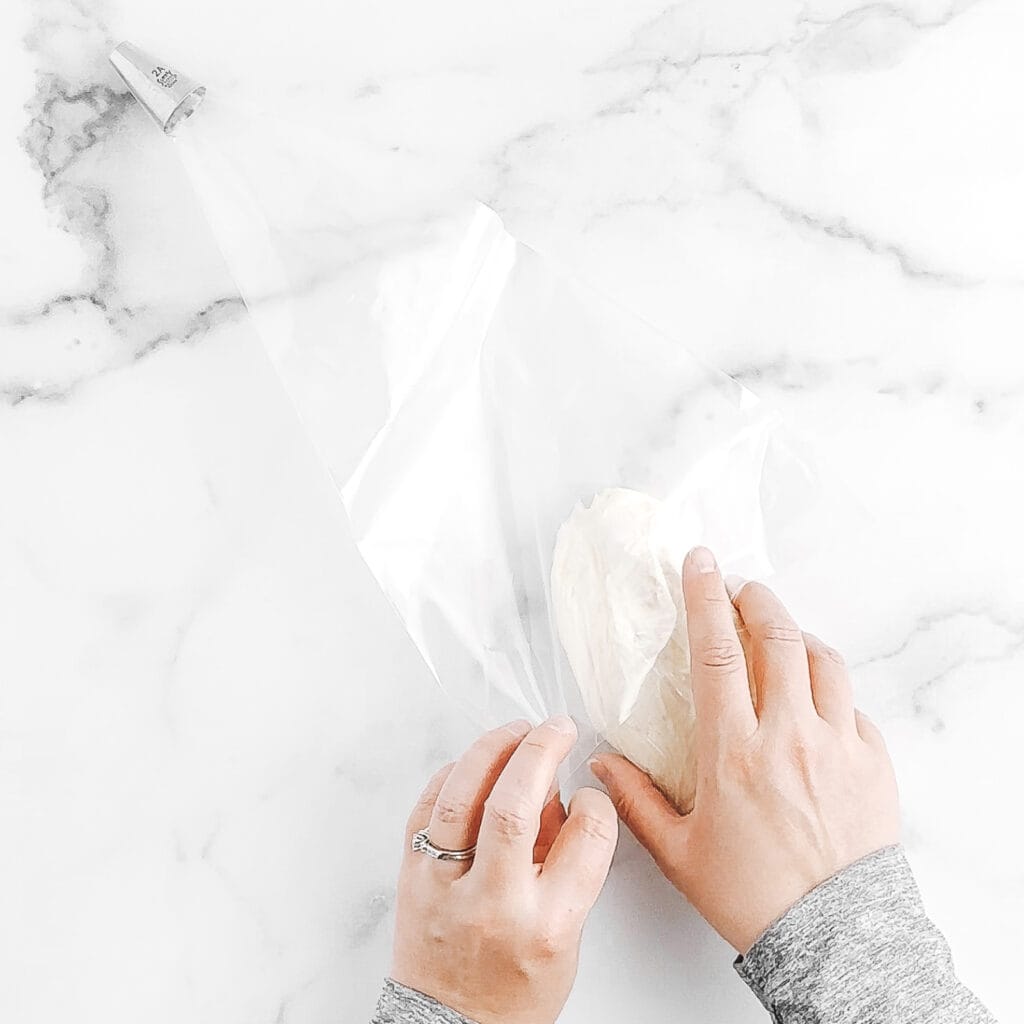 Step 7 | Squeeze to fill tip and pipe!
Position the open end of the plastic wrap at the bottom of the icing bag and squeeze to fill the decorating tip. Now you're ready to pipe!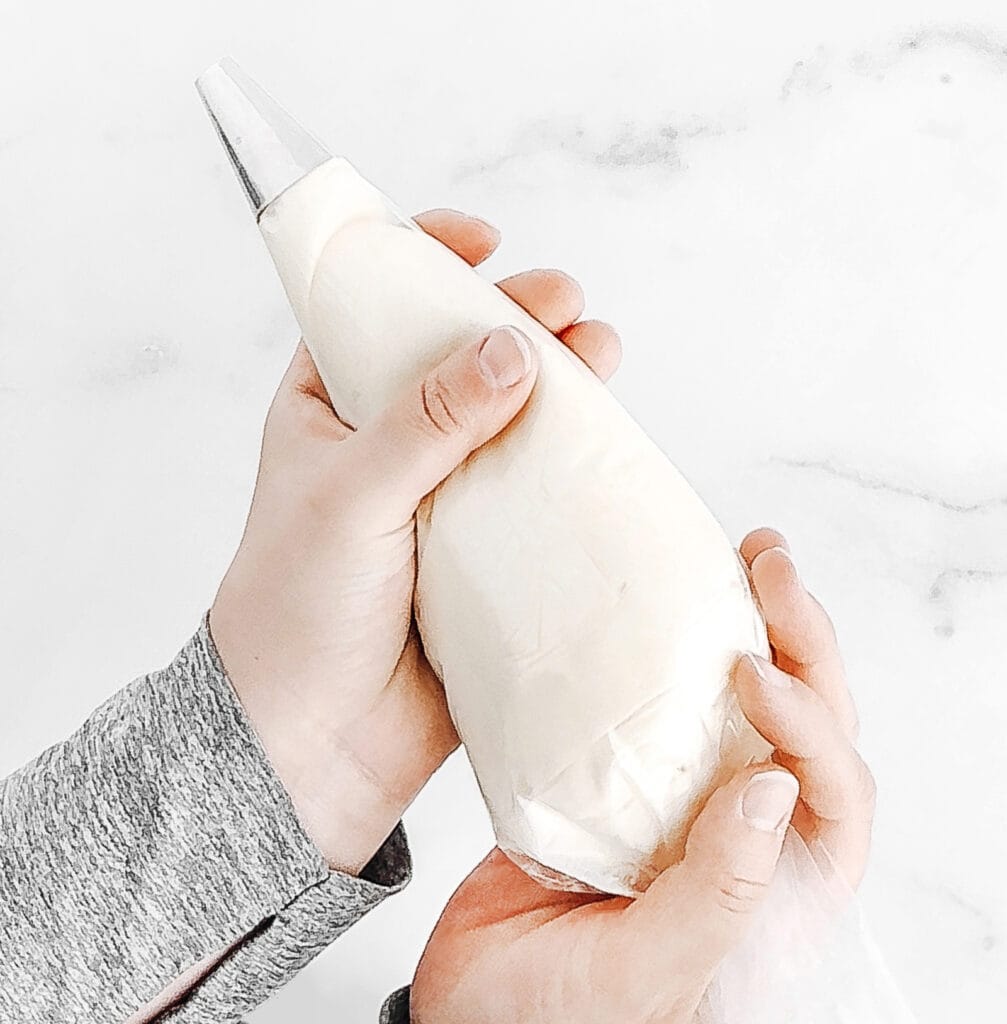 Easy Refills and Cleanup
Using plastic wrap also makes refilling and cleanup easier. It simplifies the whole process, saving you time and effort.
Refilling – once you run out of frosting, simply remove the saran wrap and repeat the process to add more frosting to your icing bag.
Note: If you are using a new type of frosting or a new color, you may need to clean the piping bag and tip before refilling.
Cleanup – when you are done piping, remove the plastic wrap from the piping bag and discard it. Then remove the tips (and coupler if needed) and discard or clean the decorator's bag, depending on the type of bag – reusable or disposable.
Supplies
Here's what you'll need to use this piping hack.
Final Thoughts
In summary, use plastic wrap to fill a piping bag without making a mess. It's a simple and effective way to make your decorating experience easier. Say goodbye to the mess and enjoy easy piping by trying this one simple trick.
Frosting Recipes
Pin for later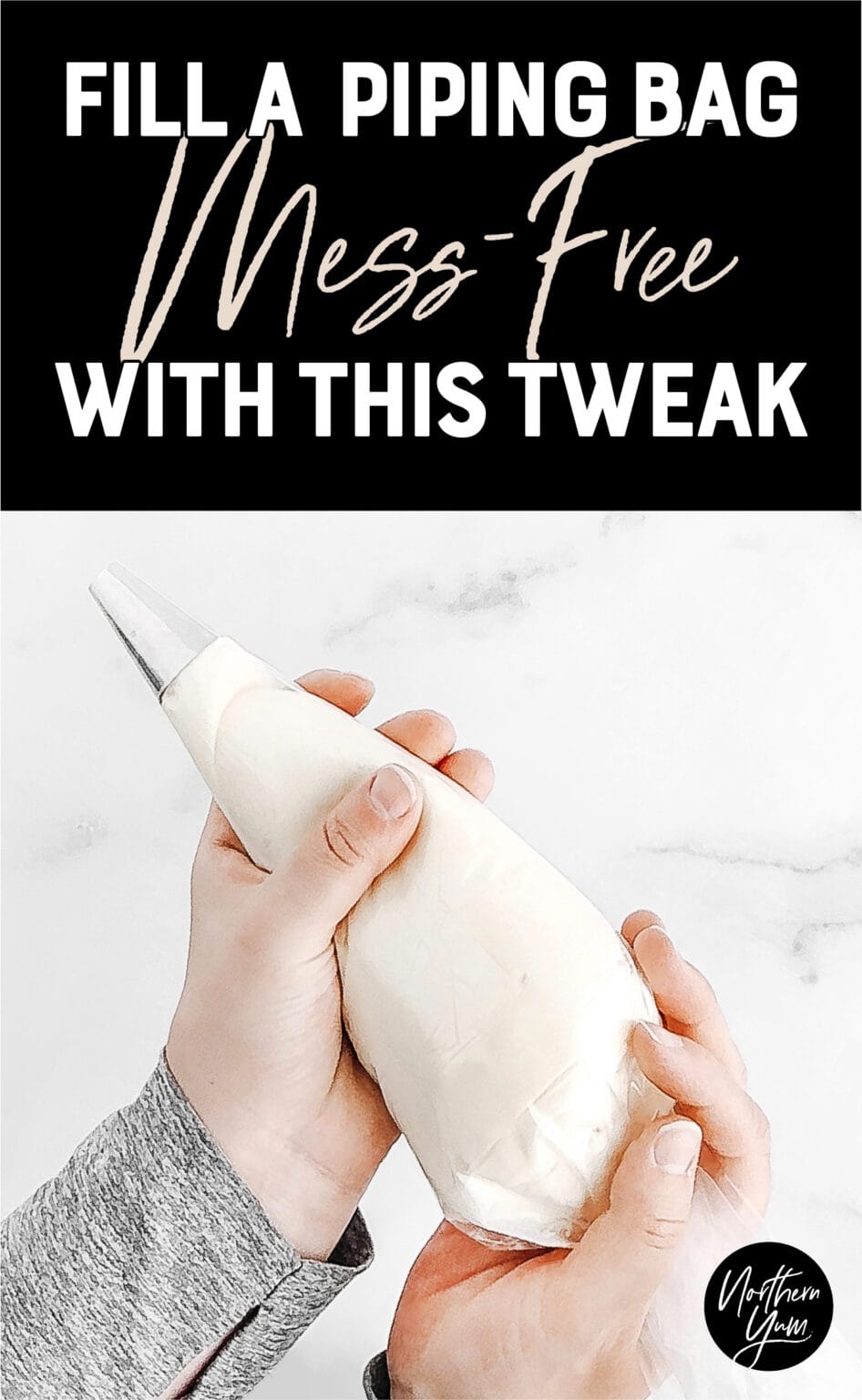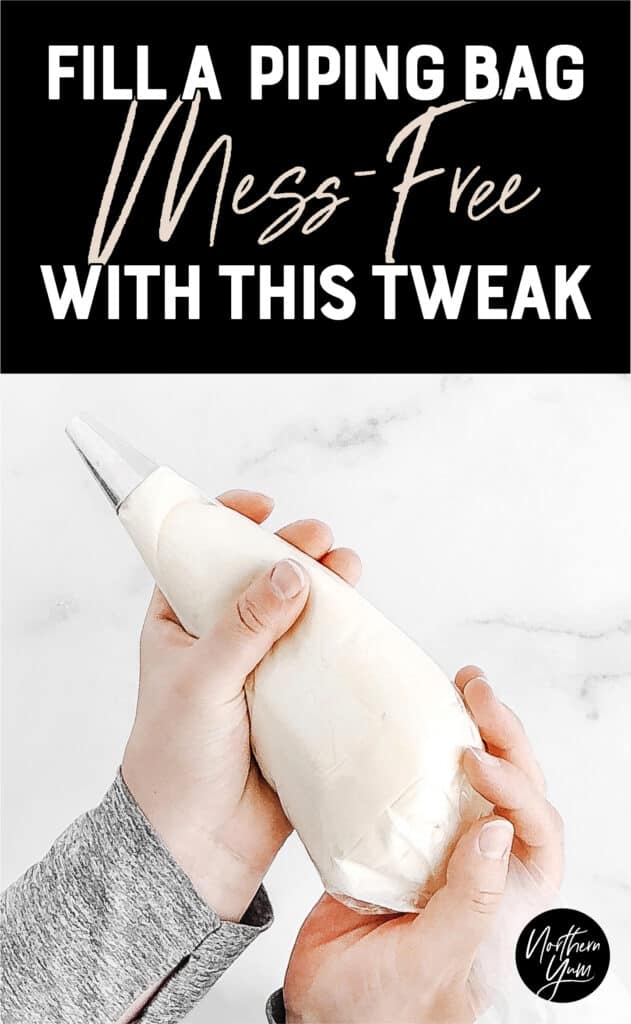 Fill a Piping Bag the Easy Way with Plastic Wrap (No-Mess!)