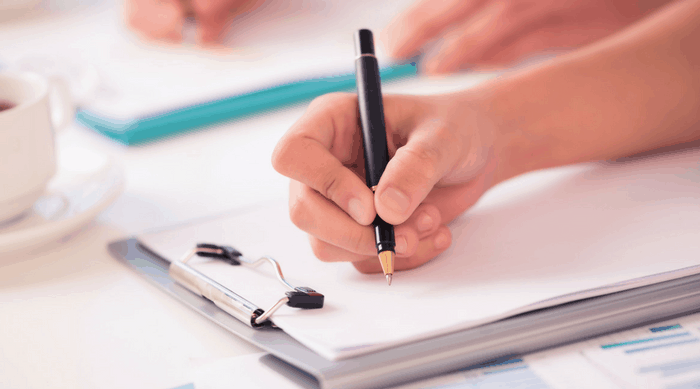 As promised, this is an update on my work from home journey.  I am really excited to share more about freelance writing.  However, I have a disclaimer — I am by no means an expert!  And at this point, I do not charge expert rates!
However, I learned some really great tips from someone I consider an expert.  Danny Marguiles with Freelance to Win. (FYI – I am not affiliated with Danny or Upwork, nor is this a sponsored post.)
If you are interested in freelance writing as a full-time job or as a "side-hustle" for extra income, stick around to read this post.  Then I highly recommend heading over to Danny's website to sign up for his e-mails +  even take his course.
The Beginning of My Freelance Writing Journey
Here are the steps I took to book my first freelance writing client on an on-going, indefinite basis.
I Continued to Educate Myself
I researched as much as I could about freelance writing.  1) I signed up for Danny's e-mails and course.  2) I searched for freelance writing related blog posts and articles.  3) I signed up for e-mails from Copyblogger.  I tried to learn as much as I could!
I Built a Profile on Upwork
There are other platforms, but I have heard the best reviews about Upwork.  Yes, they do charge you a percentage of what the client pays, but Upwork gives you a lot of access to clients.  They recently changed their rate structure based on the sales volume per client.
Another complaint you'll hear is that there is too much competition on Upwork.  But I think you'll be surprised in your abilities to stand out when taking the time to submit good proposals and be yourself when you interact with your client(s).
Tips I will give beginners like me – be yourself, keep it simple and don't promise too much.
Here is my current profile.  Notice it's very simple.  I don't make any promises or claim to be an expert.  And my rates reflect that.  Eventually, I'll be able to raise my rates as I gain experience and a solid portfolio of work.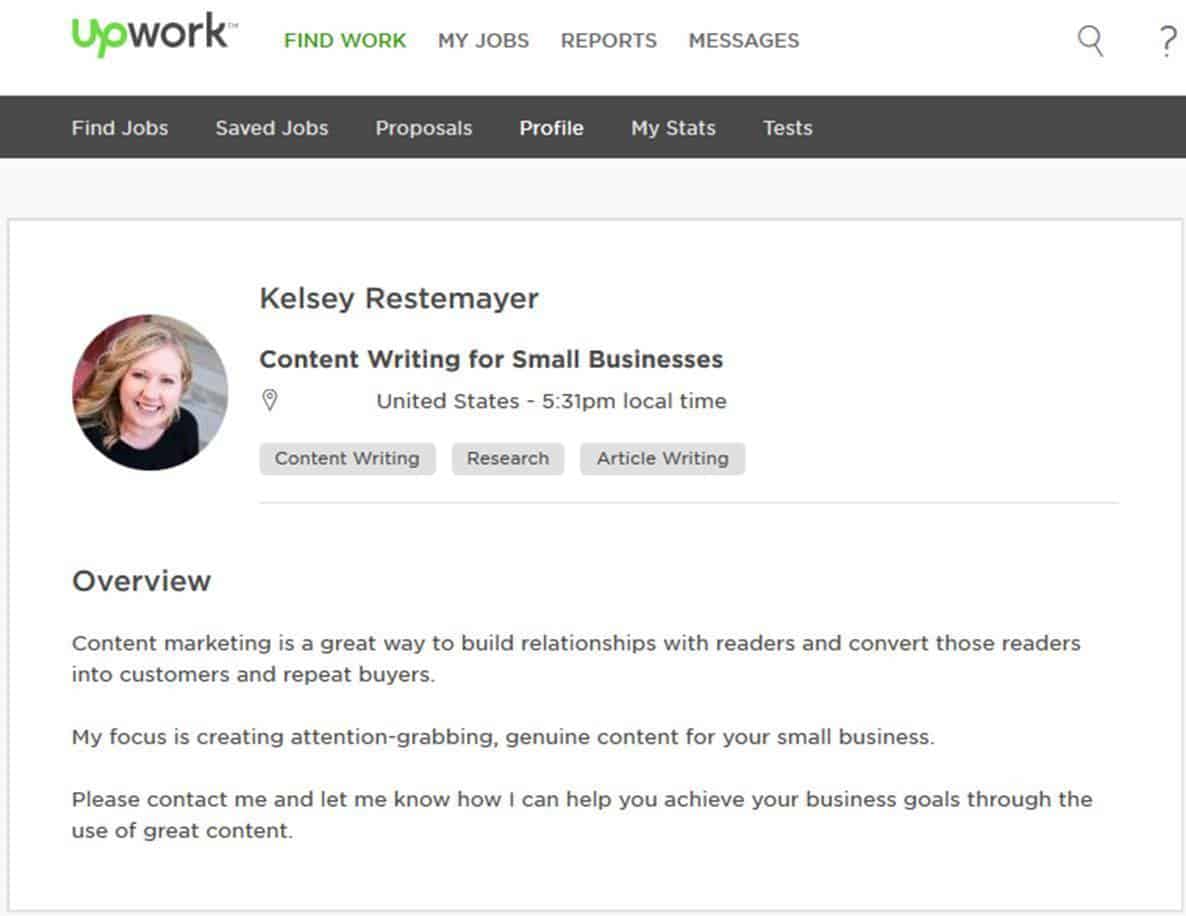 Take the relevant tests available on Upwork.  I scored in the top 10% in U.S. English Basic Skills, and I am no English major. 🙂
But I think this gives clients a little more confidence that you'll be able to get the job done well.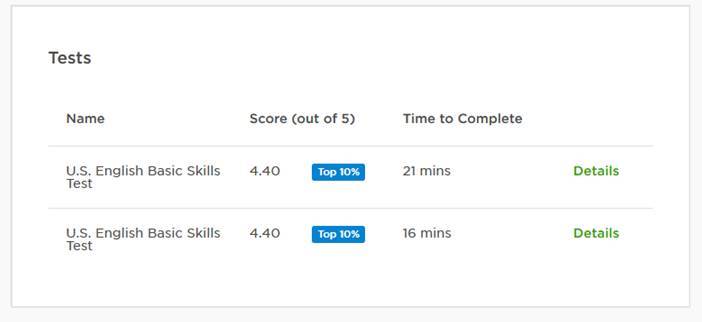 I also added work experience to my portfolio and tailored it to writing.  For example, I listed my prior finance analyst job and mentioned that I had experience writing business cases and executive presentations.
I Started a Writing Portfolio
I wrote an article on how to keep an automotive shop clean — using the knowledge I had from when my Dad owned a tire store + I pulled in the lean/5S knowledge I learned when working for an aerospace manufacturer.  The more you use your own experiences to draw from the better.
Now I'm adding articles to my portfolio that I have been paid to write.  However, in the beginning, you'll have to write a few samples of your own.
I Started a Blog
I started to apply for a few writing jobs.  However, I shifted focus and started working on my blog.  Which turned out to be a blessing in terms of freelance writing.  I could now point the potential clients to my blog to give them a really good idea of my style of writing.  Plus I think having my own site really helped with credibility.
I Gained Confidence
I started to get more and more requests for interviews on Upwork.  Some interested me, some didn't.  Be aware that some people on Upwork are looking for super cheap (not even worth your time) writers, but there are others willing to pay for quality work.
Once I let go and responded to the interview requests with confidence, and in my true voice, is when I was able to book my first on-going client.
PS – this past week my client was really happy with my work and will be sending additional work my way for articles/blog posts they are behind on.
In conclusion, my advice is:  research and find someone to learn from + build a profile on a highly visible platform such as Upwork + keep building your writing portfolio + be yourself!
In the comments, please answer 1) have you thought about freelancing? 2) what field? (writing, web design, graphic design, editing — whether you are interested/currently freelancing).
Be sure to check out these recent popular posts…