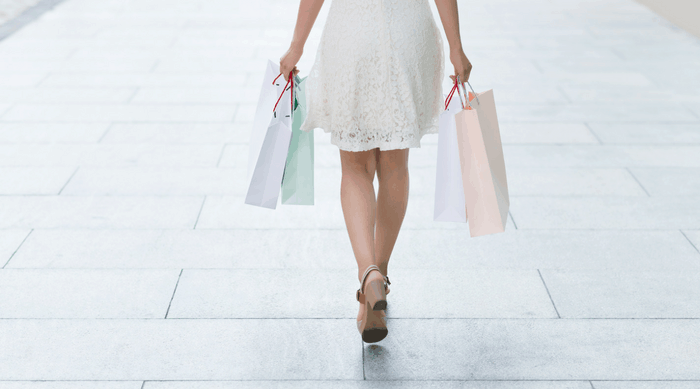 Hello and welcome!  I have to admit that since I started my new adventure as a work-at-home Mom, I've become more and more frugal.  Which is a very good thing!
We've downsized our house, started cooking more at home and actively look for savings we might not have before.
I've put together a list of five places I always look for savings before I shop.  And it really comes down to knowing your stores.  What coupons do they offer, savings apps, weekly ads and more.  I hope you enjoy!
#1 Target
This is one of my favorite places to shop.  I am sure you can agree.  🙂  There are so many ways to save here!
Download their Cartwheel app and search for in-store savings.  Don't forget to have the cashier at the store scan your bar-code from your phone!
Visit their website for coupons that you can use in addition to their Cartwheel app.  Right now, the coupons available are $623 worth of savings!
Check out their weekly ad which often has great deals + free Target gift cards when you buy multiples of some items.
On top of that, you can save 5% by using the Target Red Card. (I don't recommend signing up for a lot of retail credit cards, but I think this one is really worth it if you shop at Target often!)
#2 Jo-Ann's
I shop at Jo-Ann's for a lot of my birthday and holiday supplies.  They carry the Wilton's Candy Melts that I use for cake pops.  Plus a lot of fun baking supplies, craft supplies and holiday items.
I signed up to receive their e-mail updates which include coupons and special promotions, but I tend to lose them with all the other emails I receive!  So I usually check their website for coupons right before I head in the store.
You can print the coupons or have the cashier scan them right from your phone.
#3 Hobby Lobby
Hobby Lobby is a very dangerous store for me to go in.  They have so many cool things – home decor, crafts, baking supplies, party supplies, holiday, seasonal items and more!  I could go on and on! 🙂
Their website always has a coupon for 40% off of one item at regular price.  You can also sign-up for their newsletter to receive other special promotions.
#4 Michael's
Michael's is another great spot for craft supplies, baking supplies, home decor and more.  I always check here when I am looking for special cake baking and decorating supplies.
They also offer a 40% off any one regular priced item coupon.  Plus, they offer additional coupons for specific categories.
You can also have them text coupons to your phone.
#5 Amazon
I recently found out that Amazon also offers coupons!  Some coupons are for subscriptions to products, while other coupons are offered by the manufacturer.
Plus, there are exclusive deals for Prime members.  If you haven't signed up for Amazon Prime, I highly recommend you check it out!  Free two-day shipping, movie and TV streaming, ad-free music streaming and more.
Bottom line – check each company's website before making a purchase. You might find a coupon on their website. Or google the company + coupon code to find active coupon codes before making an online purchase.
Bonus – Rebate Apps
Both rebate apps I am going to share with you are apps that give you cash back after you purchase eligible items.
Checkout 51 App
The Checkout 51 app is really easy to use.  I have been using it for several months.  The app has a list of grocery items that are eligible for cash back.  The list changes weekly.  (However, some products stay on the list for several weeks.)  The cool thing is that you can shop at any store.
First download the app onto your phone and complete the setup.  Then save your receipt, take a photo of your receipt from the app, select the items that qualify and submit.  The Checkout 51 team will review your receipt to make sure it hasn't been modified and then approve the dollar amount.
You do need $20 minimum before you cash out, so keep that in mind!
Easy-peasy as my daughter would say! 🙂
Ibotta App
I am new to the Ibotta app, but there are a lot of good savings here for items we all buy on a regular basis.  Use my link to receive $10 when you sign-up and submit a rebate within two weeks! (While the iBotta offer lasts!) You can also earn $5 when you refer your friends, and your friends will earn $10 after they submit their first rebate in the first two weeks.
All you need to do is download the app (installed on a unique mobile device that doesn't already have an Ibotta account), unlock the eligible items, purchase the items from one of 197 supported stores, take a photo of the receipt, scan the product bar-code and submit.  Again, you need a $20 minimum to cash out.
I hope you have found this list useful.  I am sure there are so many other great deals out there.  In the comments, let me know how you save!
Thanks for stopping by!
You might also enjoy these recent popular posts: