Over 30 tasty side ideas for breakfast, great for everyday breakfasts with family and breakfast or brunch parties for special occasions and holidays.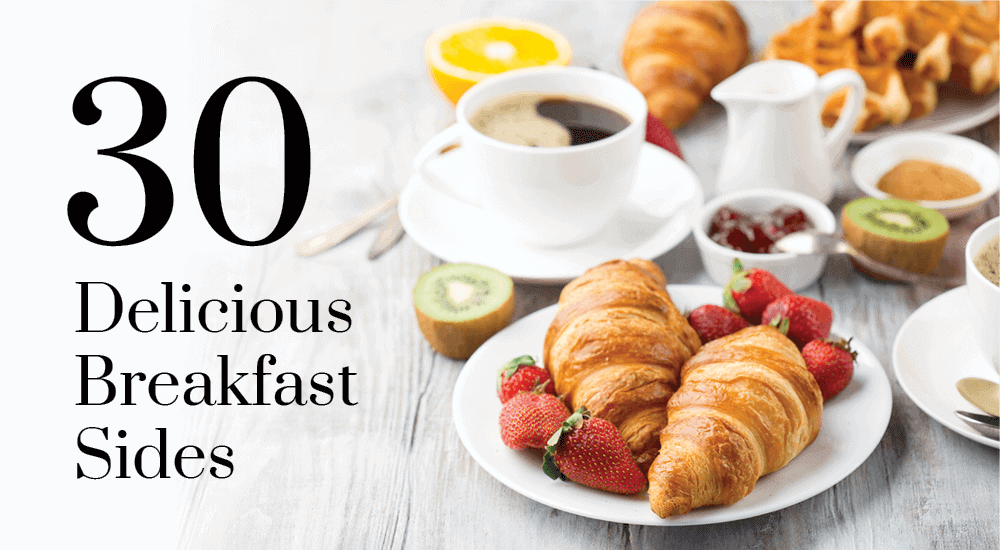 Do you want to take your breakfast to the next level with tasty breakfast sides? Here are 30 breakfast side ideas that will make your morning meal the best ever.
You can use these side dishes as inspiration and then mix them up with other ingredients for even more deliciousness. This is the perfect list to reference when you are planning for overnight company, a holiday breakfast, or a brunch party.
Find What You're Looking for:
The Best Breakfast Side Dishes
Whether you're a fan of savory or sweet, these side ideas will help complete your breakfast. Let's look at each dish and the many variations you can use to make your meal even more delicious.
#1 Fruit Salad
Fruit salad is a refreshing, colorful side dish to serve with breakfast. Make a classic fruit salad or berry salad, combined beautifully in a serving bowl.
Classic fruit salad: chunks or balls of cantaloupe, honeydew, watermelon with sliced strawberries, and grapes (removed from the vine).
Berry fruit salad: fresh strawberries, blueberries, blackberries, and raspberries.
Variations to try
Add a honey-lime dressing (with 3 parts of honey to every 2 parts lime juice)
Fruit platter
Individual fruit cups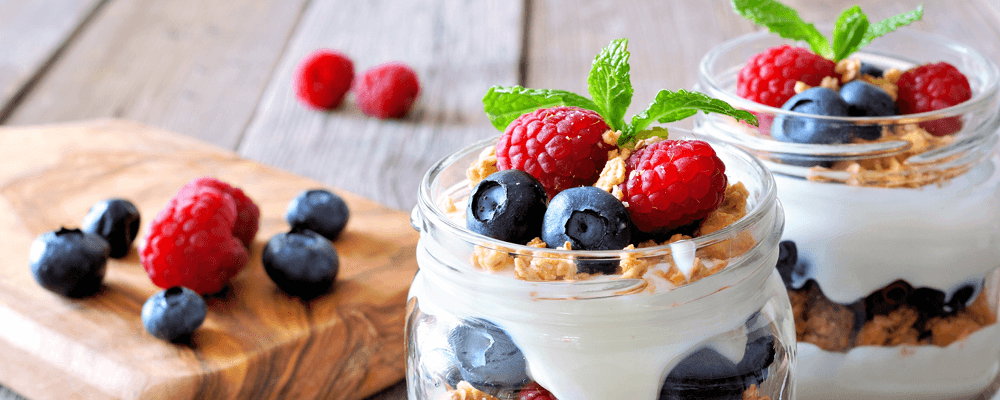 #2 Yogurt Parfaits
Another sweet breakfast side option—yogurt parfaits are delicious and easy to prepare. You can make a sharable portion by layering yogurt (our favorite is vanilla), granola, and any fruit combination you'd like.
This breakfast treat is so easy to modify based on the season or time of year. Add fresh peaches and berries in the summer or pears and pomegranate in the fall. A classic option is chopped strawberries and whole blueberries.
Variations to try
Individual cups of parfaits with mini spoons
Different types of granola—homemade, cranberry almond, cinnamon raisin
#3 Baked Apples
Think apple pie without the crust, baked apples are the perfect side for a little something sweet. Simply slice the apples, add butter, brown sugar, and cinnamon at 350 until the apples are soft and sugar is caramelized.
Variations to try
Leave your apples whole and load with brown sugar, butter, cinnamon, and oatmeal
Fried apples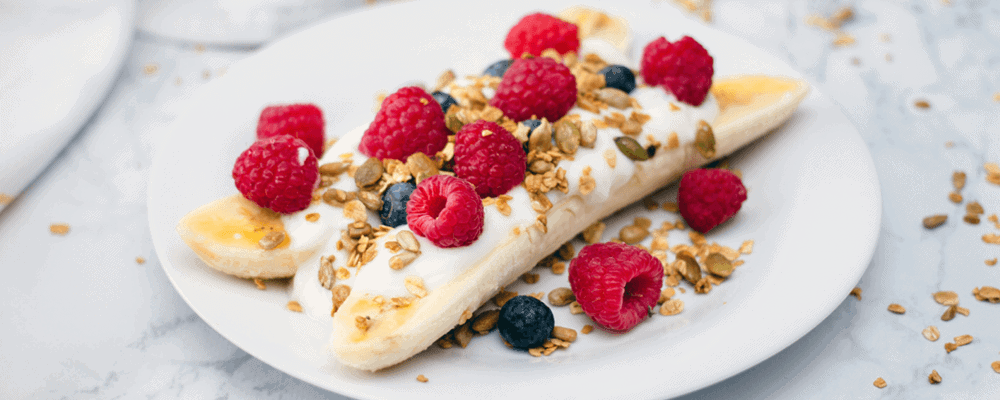 #4 Breakfast Banana Splits
Banana splits are not just for dessert, breakfast banana splits are a fun, healthy addition to your meal. Slice a banana in half the long way, top with yogurt (vanilla is a versatile option), sprinkle granola, and top with your favorite fruits.
Variations to try
Traditional banana split toppings, including strawberry syrup and pineapple sauce.
Peanut butter and chocolate chip toppings.
#5 Overnight Oats
Overnight oats are an easy side you can prep the night before and then top with your favorite nuts and fresh or dried fruit. All you need is old-fashioned oats, milk, and yogurt for the base.
Variations to try
Add chia seeds, cinnamon, or vanilla to the oats mixture
Try topping with chocolate chips or maple syrup
#6 Baked Oatmeal
Similar to an oatmeal cookie, baked oatmeal is an excellent way to serve oatmeal without the porridge consistency.
Variations to try
Baked oatmeal in muffin cups or bars
Top with your favorite fruits or nuts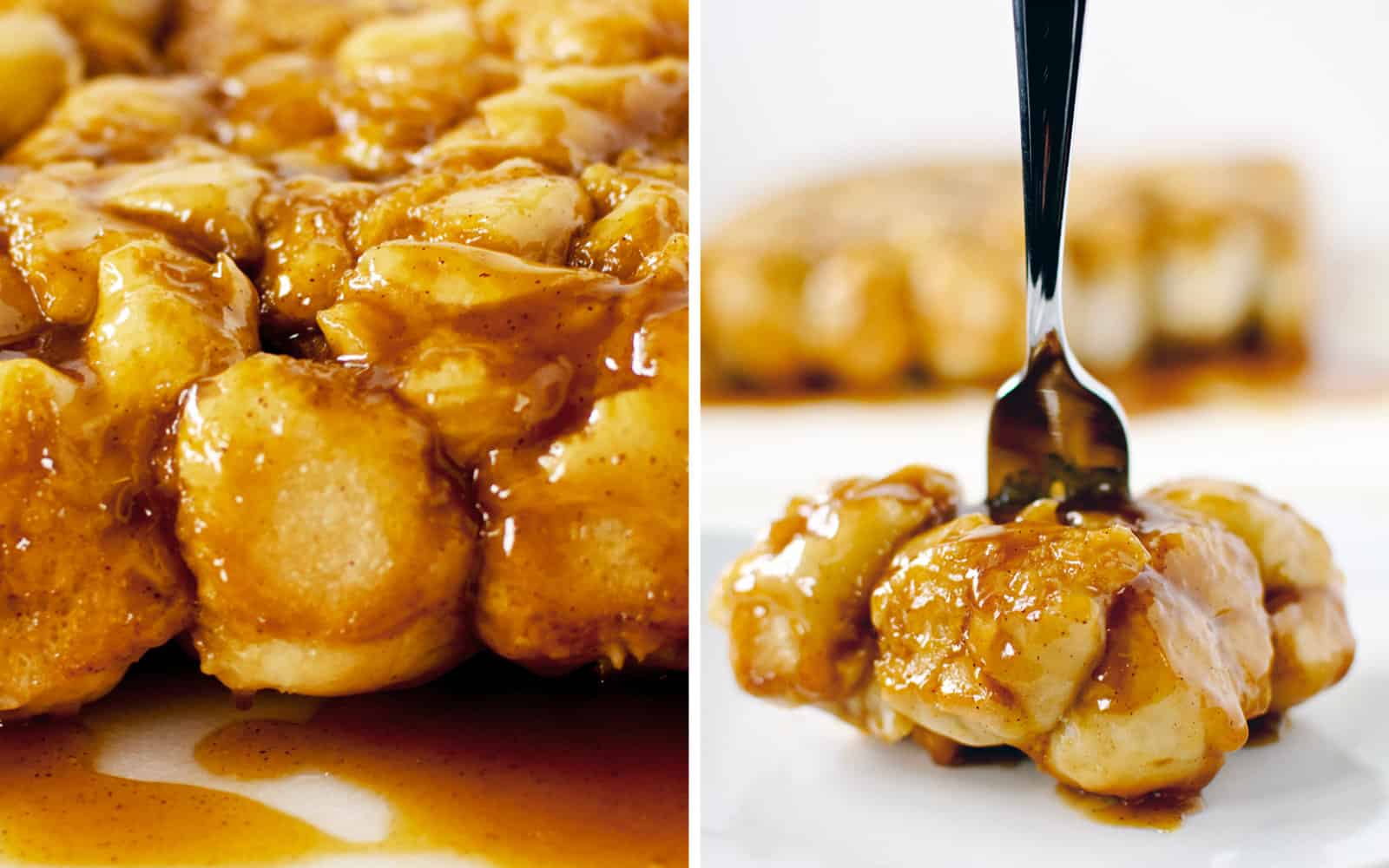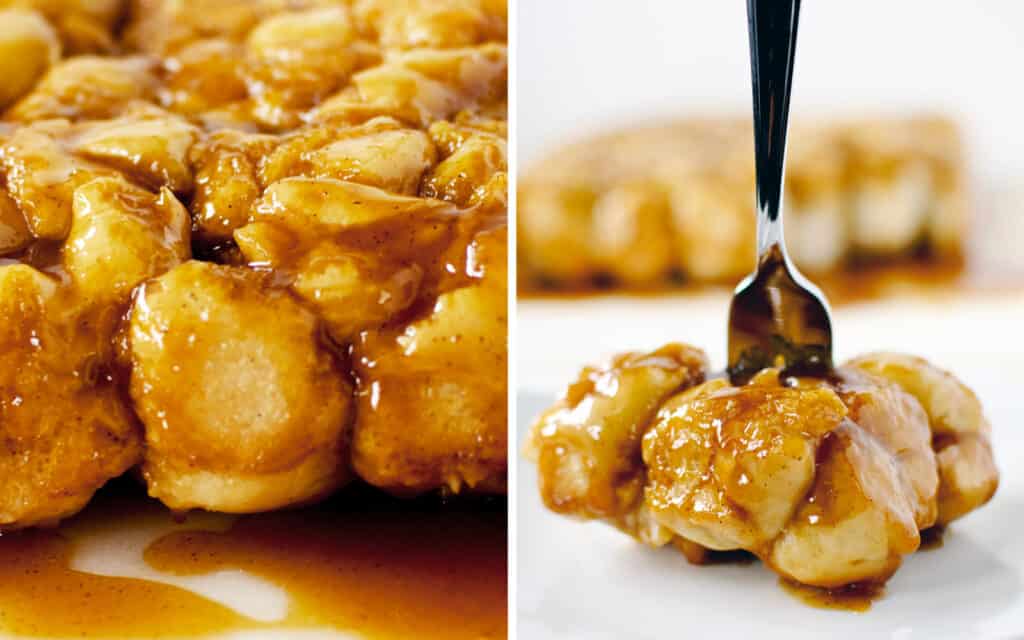 #7 Caramel Rolls
A gooey and sweet side, caramel rolls are the perfect addition to an egg bake or omelet. Our favorite type is caramel roll pull-aparts.
Variations to try
Sticky buns
Monkey bread
Topped with pecans
#8 Muffins
Whip up several types of muffins to serve with eggs and meat, and you have a hearty breakfast or brunch.
Variations to try
Mini muffins
Pumpkin chocolate chip
Streusel-topped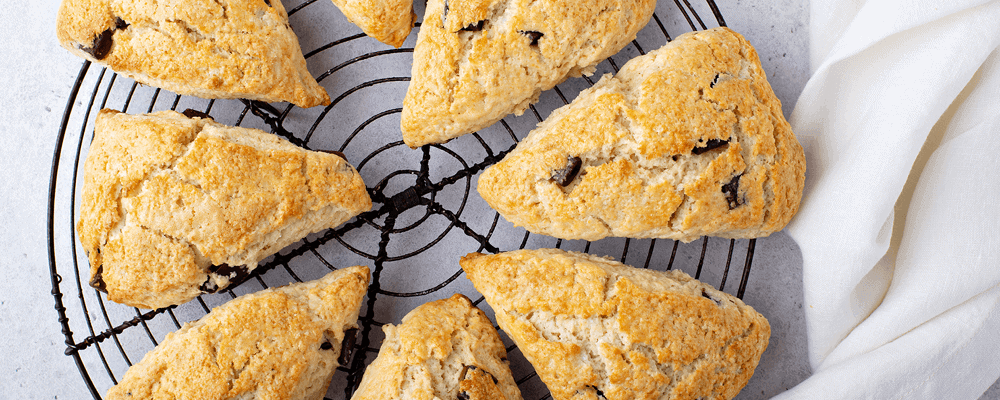 #9 Scones
Scones are another popular breakfast bread with infinite flavor possibilities. From cranberry-orange to chocolate chip, you can't go wrong.
Variations to try
Glazed scones

Mini scones
#10 Donuts
Donuts are the perfect excuse to have dessert for breakfast. Glazed, jelly-filled, or powdered, this side will satisfy a sweet tooth.
Variations to try
Mini donuts or donut holes
Baked or fried
#11 Cinnamon Rolls
Homemade from scratch or store-bought, cinnamon rolls are an easy side option. They pair perfectly with a breakfast casserole or skillet.
Variations to try
Cinnamon roll ring
Mini rolls or bites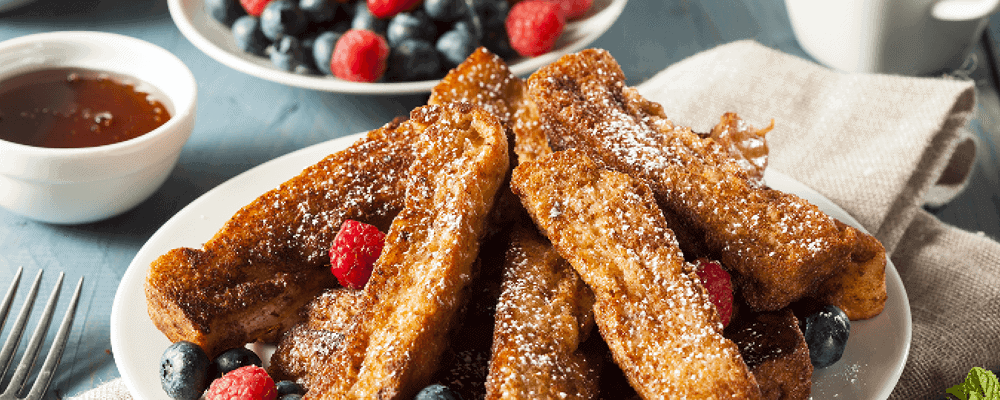 #12 French Toast Sticks or Nuggets
While French toast slices may be the main dish, French toast sticks or nuggets are a smaller portion you can use as a side. Simply cut in strips or chunks.
Variations to try
Coat with cinnamon and sugar
Serve sticks in individual cups with syrup in the bottom
#13 Danish Pastries
Flaky, buttery layers of pastry—Danishes are not only tasty but a bit fancy. Topped with fruit compote, custards, and nuts, there are so many flavors to choose from.
Variations to try
Sweetened cream cheese or almond paste
Bear claws
#14 Coffee Cake
Cake for breakfast? Yes, please. The traditional cinnamon streusel coffee cake is a favorite. However, you can get creative with flavors and match the season as well.
Variations to try
Incorporate summer fruit
Gingerbread coffee cake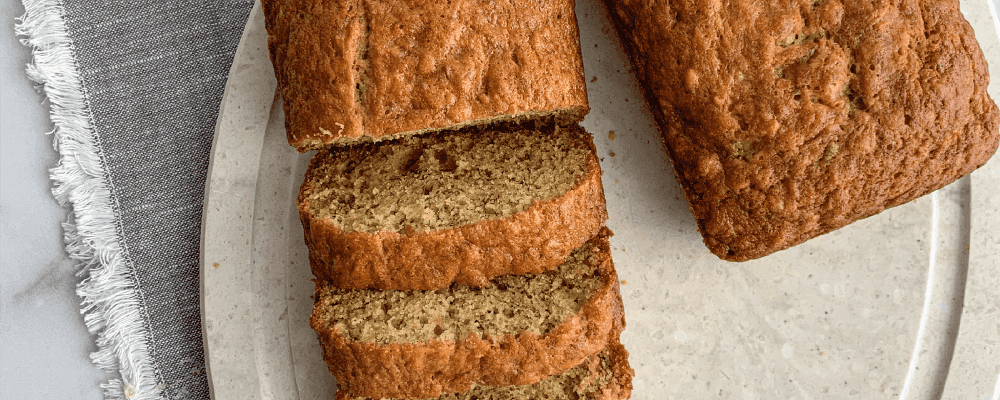 #15 Breakfast Breads
Much more than bread, breakfast breads are like muffins but made in a bread pan. Banana bread and pumpkin loaves are popular, whether you make them from scratch or buy them at the bakery.
Variations to try
Lemon blueberry

Apple spice
#16 Pancake Bites
When large pancakes would be overboard with what you're already serving, pancake bites may be the perfect alternative. Mini pancakes in a variety of flavors will be a crowd-pleaser.
Variations to try
Made in mini muffin pans

Maple bacon

Protein pancakes
#17 Biscuits
Whether you are serving with gravy or jelly, biscuits can be a savory or sweet side. It's up to you and what compliments the rest of the meal the best.
Variations to try
Honey bacon biscuits
Blueberry
Topped with sausage gravy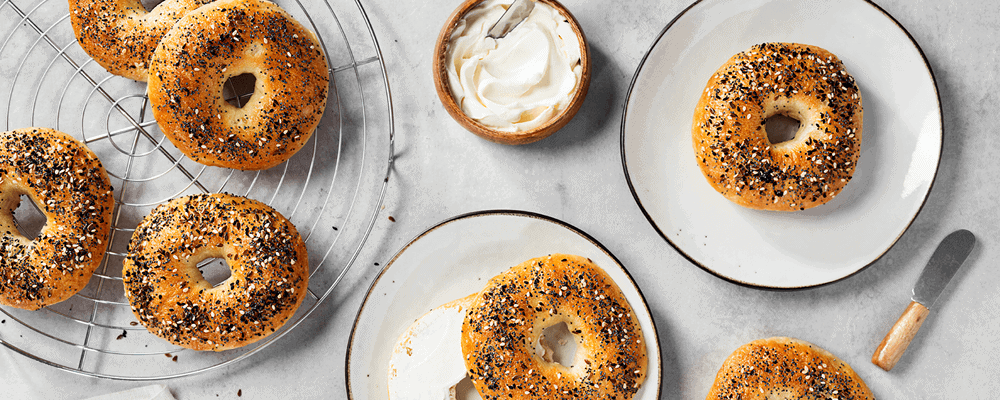 #18 Bagels
Bagels are the ultimate breakfast carb served with varieties of regular or flavored cream cheese. Whole or mini bagels are tasty sides with your proteins of choice.
Variations to try
Sweet or savory
Quartered bagel sandwiches
#19 Croissants
French flaky croissants are so flavorful for breakfast—especially a chocolate-filled one. Homemade or purchased, you can't go wrong.
Variations to try
Mini croissants
Sliced

croissant breakfast sandwiches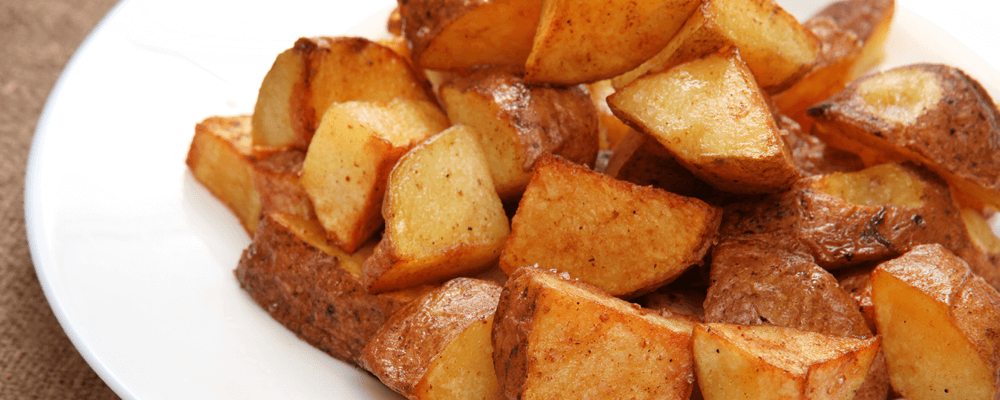 #20 Breakfast Potatoes
Potatoes provide you with endless options for breakfast. Prepare hashbrowns, diced fried potatoes, or potato cakes.
Variations to try
Baked or fried
Green and red peppers
#21 Hashbrown Casserole
Take your breakfast potatoes to the next level with a hashbrowns casserole. Easy to slice and portion out for guests.
Variations to try
Sprinkle with cheese
Top with crunchy corn flakes or crackers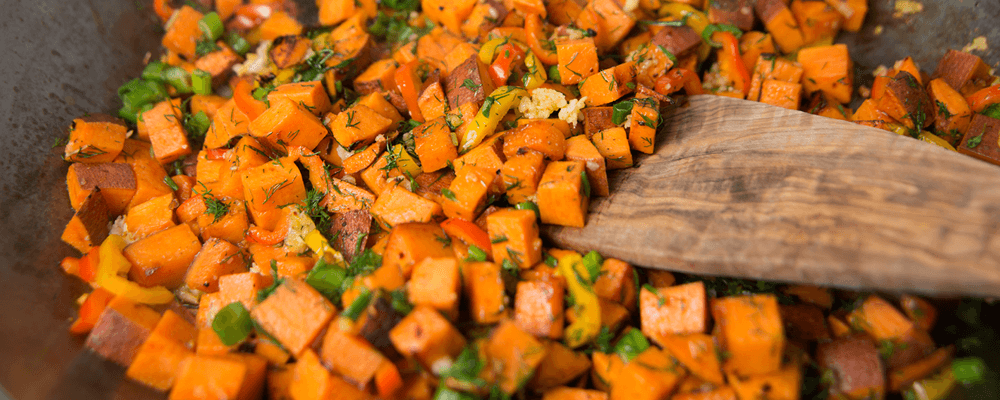 #22 Sweet Potato Hash
Don't forget about this healthy potato for breakfast—sweet potato hash is a great way to get in healthy carbs and veggies. Combine sweet potatoes, peppers, garlic, and onion.
Variations to try
Add chunks of bacon
Toss with your favorite herbs like rosemary
#23 Roasted Breakfast Veggies
Vegetables don't get near enough attention in the am. Prepare breakfast veggies by selecting your favorites (peppers, potatoes, Brussel sprouts, and onions, for example), tossing in olive oil at roasting at 400 degrees in the oven until they reach the desired doneness.
Variations to try
Zucchini or squash
Carrots or broccoli
Mushrooms
#24 Twice-Baked Breakfast Potatoes
A unique spin on the traditional twice-baked potato, the breakfast version adds bacon and an egg to the top of the classic potato mixture.
Variations to try
Bacon and egg
Mixing scrambled eggs, sausage, and cheese into the potato mix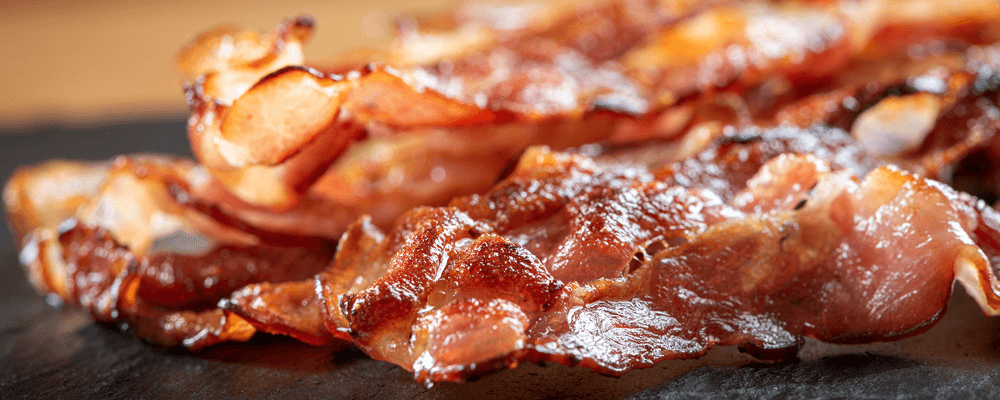 #25 Bacon
Yes, bacon may be an obvious side with your morning meal; however, there are so many ways to prepare it. Candied, smoked, chocolate-dipped, spiced—it's bacon, you can't go wrong.
Variations to try
#26 Sausage
Another classic breakfast meat, sausage, is so flavorful and easy to make. Serve in links, patties, or crumbles.
Variations to try
Turkey sausage links or patties

Spicy sausage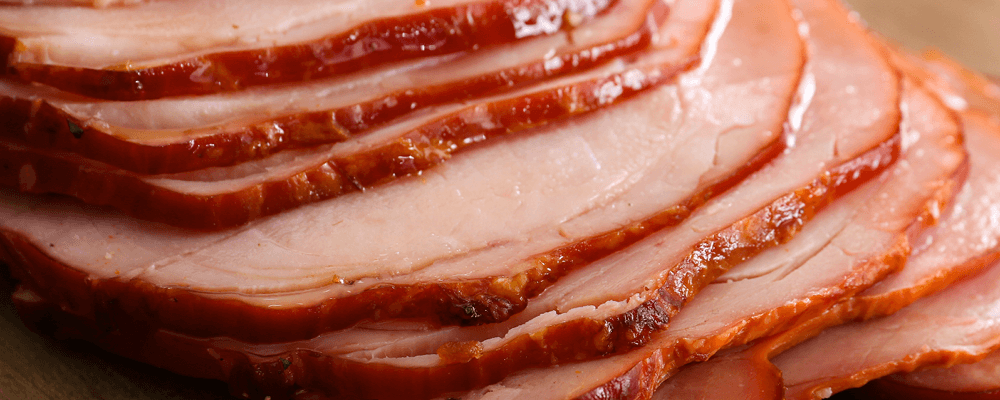 #27 Ham
Ham is a delicious addition to breakfast entrees but can be a standalone side as well. Serve oven-roasted sliced ham or wow with leftover pineapple smoked ham.
Variations to try
Brown sugar glazed ham

Applewood smoked
#28 Hard-Boiled Eggs
Another great option to prep the night before, hard-boiled eggs are an easy, healthy breakfast side. Simply place eggs into a pot of water, and when the water starts to boil, boil for 15 minutes, remove, and place in ice water.
Variations to try
Take it a step further and make deviled eggs
Slice in half and add everything bagel seasoning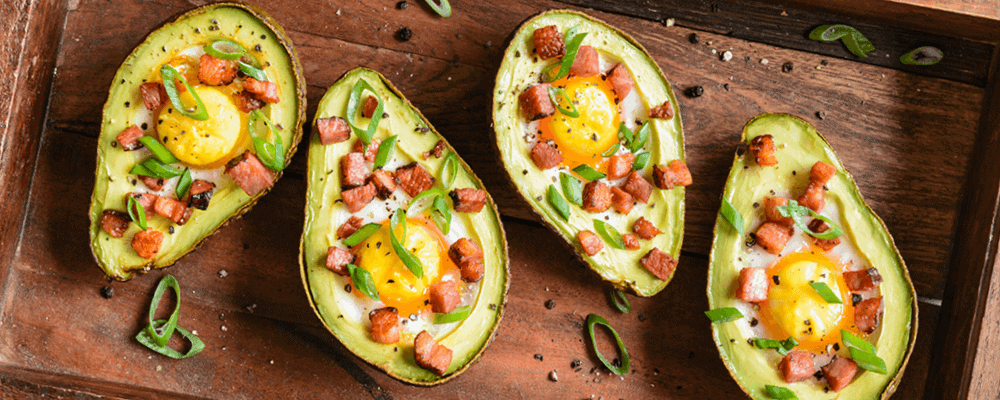 #29 Avocado Baked Eggs
For avocado lovers, simply slice avocados in half, scoop out enough avocado to fit an egg, top with bacon crumbles and fresh herbs. Bake at 425 degrees until your yokes reach the desired consistency.
Variations to try
Top with cherry tomatoes
Sprinkle with cheddar cheese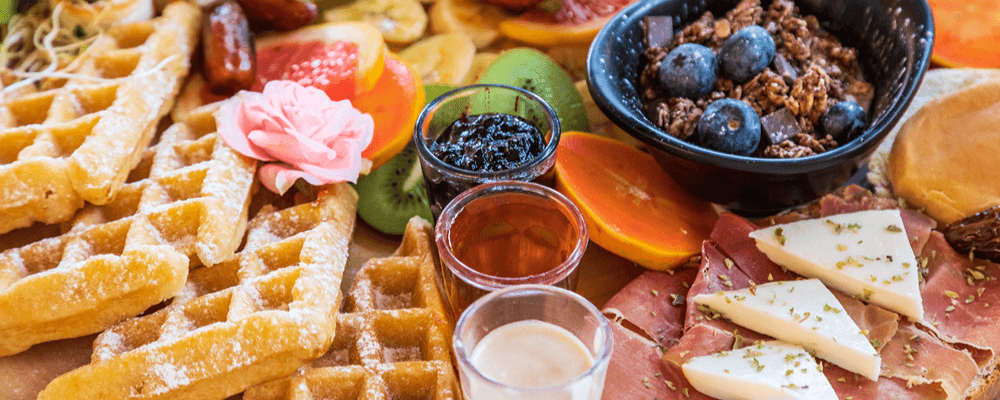 #30 Breakfast Charcuterie Board
We've saved the best for last—if you really want to go all out, prepare a charcuterie board of breakfast foods. The sky really is the limit. Load with meats, cheeses, nuts, fresh and dried fruits, veggies, mini rolls and pastries, and spreads.
Variations to try
Add festive touches for holidays, like cheese cut into leaves or snowflakes with a cookie cutter
Mix in seasonal favorites
Final Thoughts
The above breakfast sides will give you endless ideas for what to serve at your next brunch or holiday breakfast. The key is finding which flavors and dishes work best with the occasion, budget, and time constraints. We hope these suggestions help jump-start your planning and help create an irresistible morning meal!
Breakfast Recipes to Try
More Delicious Side Ideas
Pin for later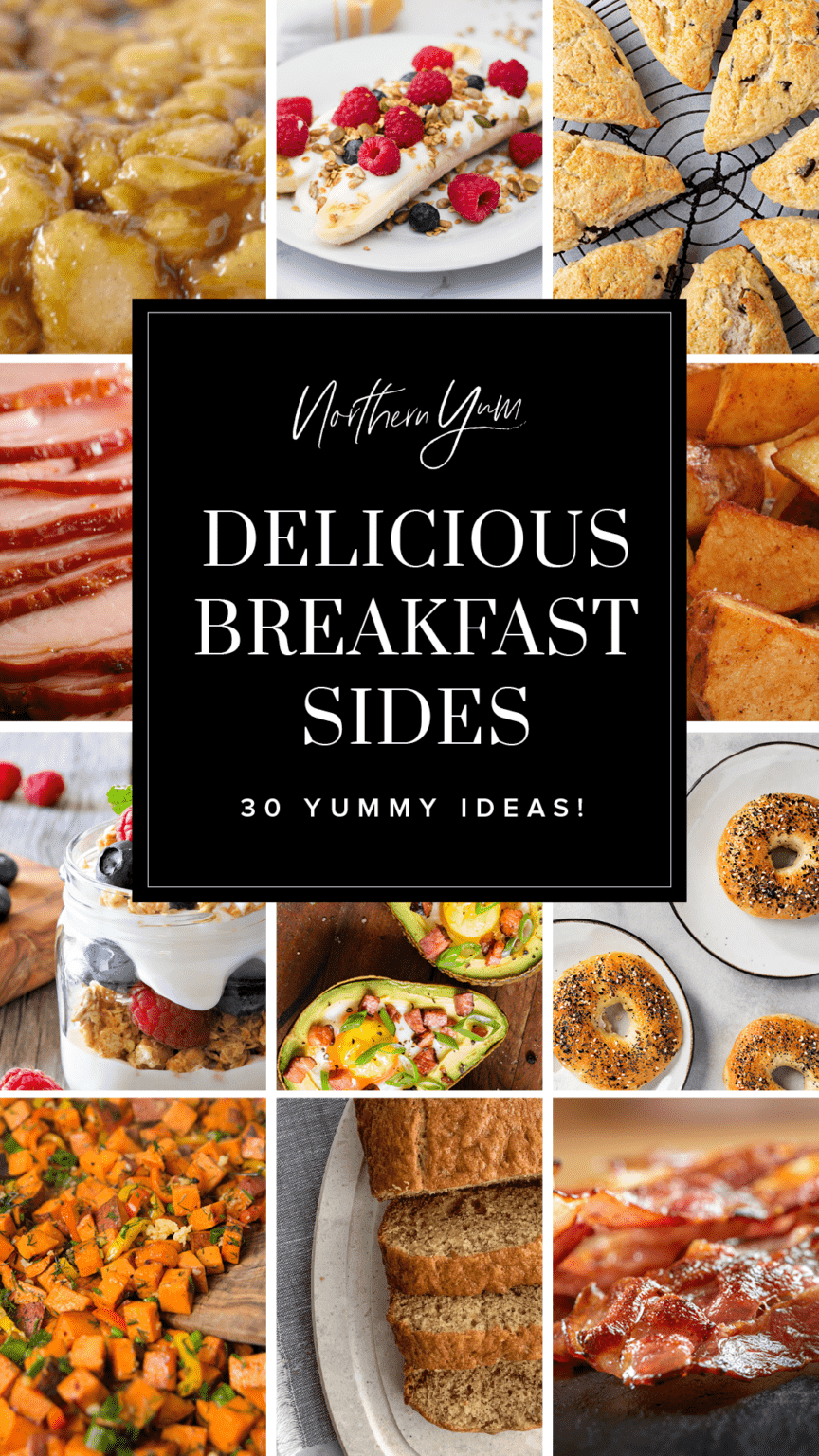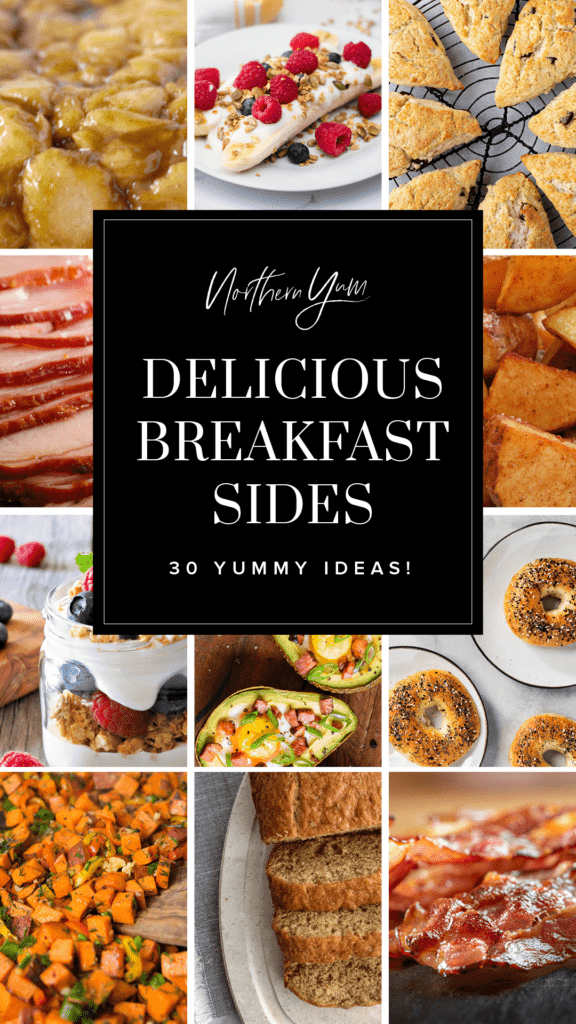 30+ Delicious Breakfast Sides